8

min read
A tattered patchwork quilt stands quietly in a corner of the textiles gallery of Pune's impressive Raja Dinkar Kelkar Museum. Worn down and faded, it doesn't quite fit in with its neighbouring pieces on display, mainly richly  embroidered and beaded silks and saris.  small display card states simply that the shawl was a gift from her American friends to Anandibai Joshi. And then the value of the ragged quilt becomes obvious, not material but symbolic of Anandibai Joshi's pioneering effort to become India's first woman doctor.
Life in 19th century Maharashtra was hard. Society was rigid and unyielding, at the expense of its most vulnerable members – its women. The young girl Yamuna probably had little idea of what her future was to hold in store for her when she was married at the age of 9 in 1874 to a much older Gopalrao Joshi, a postal clerk. She had little idea that the name her husband gave to her, Anandi, would one day be famous. Gopalrao was determined to be a social reformer, despite his caving in to social pressure to marry a child bride. He decided that reform would begin at home, with his young wife.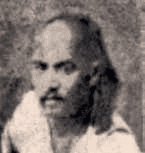 The reform began simply – she would be one of the few educated women of that era. Tragedy struck with the death of their first child, who only lived to be a week old. Anandibai was a mere girl of 14 years at the time. Their goal to educate Anandibai took on a new sense of urgency after this loss. They were determined that Anandibai would be the first Indian woman to become a qualified doctor.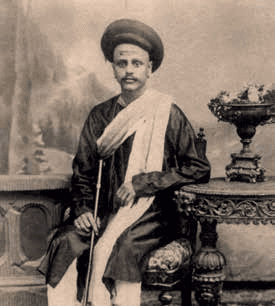 It was a period when many reformers were struggling against the tide of orthodoxy, but were meeting with success nonetheless. Mahatma Phule and his wife Savitribai, Justice M.G. Ranade and his wife Ramabai were role models for Anandi and Gopalrao. However, a woman in school was still an object of ridicule for society at large. Gopalrao tried to raise funds to educate Anandibai. He succeeded in being transferred to Bombay where she could attend a Mission school. He struggled to make ends meet to send Anandibai to the United States to become a doctor. Initially, he hoped to raise enough money for them to go together. After a while, it became clear that there would only be enough money for Anandibai to study, Gopalrao would have to wait and join her later. In a move that was almost unthinkable for that period, which Anandibai herself opposed initially, they took a drastic decision. Anandibai would go ahead alone to the United States.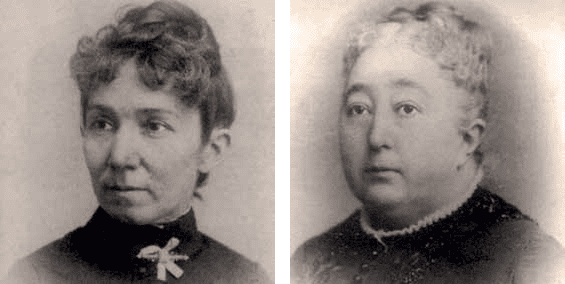 Once again, the conservative elements of society opposed the crossing of the seven seas. Gopalrao did not waver despite threats to excommunicate him. They were supported in the States by Mrs. T.E. Carpenter, who had been exchanging letters regularly with Anandibai. Their letters over the course of two years from 1881 to 1883 reveal a deepening friendship between the two women. They exchanged ideas and introduced one another to their respective cultures.
Anandibai's letters talk about a variety of things concerning her life in India, the festivals, the rituals, recipes for Indian food, the importance of cow dung to maintain a house and Indian philosophy.
In 1883, Anandibai finally set sail for America on a steamer called 'The City of Calcutta'. Before her departure, she made a speech in English assuring everyone that she would not abandon her faith when she lived abroad, that she was going for a purpose and that she would leave and return a Hindu. Mrs Carpenter received her, and continued to be a great source of support throughout her stay in the States. Anandibai was accepted by the Women's Medical College in Pennsylvania, and also won a scholarship.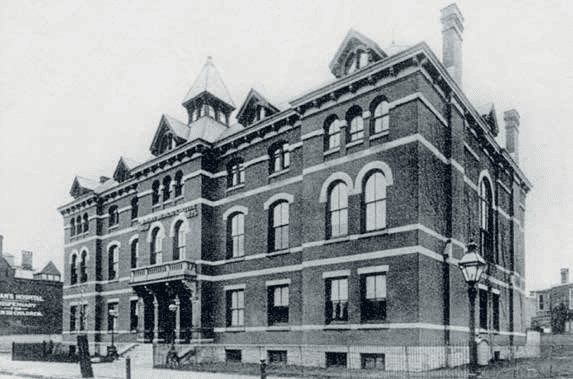 Anandibai tried to reconcile her traditional Maharashtrian lifestyle with her new life in America. She continued to dress in a nineyard sari and ate only vegetarian food. Anandibai's friend and benefactor Mrs Carpenter was aware that Anandibai's stay in America was historical. She kept most of their correspondence, which was described as a 'mental photograph' of Anandibai's experiences in Pennsylvania by Caroline Healey Dall, Anandibai's biographer. Anandibai's letters reveal a highly intelligent and curious mind. For her, happiness was an affirmation of her faith in God and irresponsible behaviour made her unhappy. She was against slavery and hated being dependent, and amused herself by reading. In another letter to Alfred Jones, she wrote that she could read and speak in seven languages – Marathi, her native tongue, Hindoosthani, Bengali, Gujarati, Canari, Sanskrit and English. She received compliments for her command over English from Mrs Carpenter. Her letters to her husband though, were always in the devanagari or modi script.
Apart from her coursework and adjusting to life in America, Anandibai faced two persistent problems during her stay there. Her health was weak, and the behaviour of Gopalrao was erratic. He had always been an eccentric character, often rubbing people the wrong way. While he had been unstinting in his support of Anandibai's moving to America, once she was there, he often wrote her angry letters. When she asked for his encouragement and told him of her achievements, he wrote back finding faults with her and criticizing her, all of which hurt her deeply.
Despite all this, on March 11th 1886, she graduated,  having successfully written a dissertation on 'Obstetrics among Hindu Aryans', becoming the first Indian woman to ever be qualified as a doctor. Her joy was uncontainable and her gratitude to all her supporters knew no bounds. Gopalrao too was tremendously proud of his young wife. Anandibai had already been offered a position as a doctor at the Albert Edward Hospital in Kolhapur as the physician in charge of the female ward. She was very keen to get back home and start practicing medicine.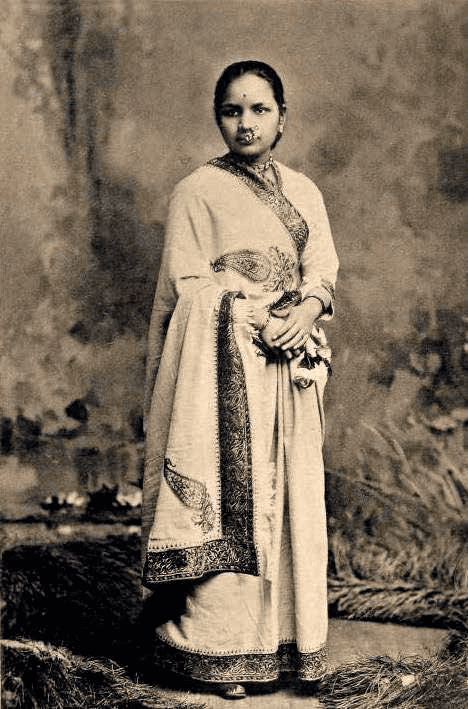 The joy and pride at Anandibai's achievements was marred by a dark cloud. Her continual health problems, it emerged, were due to tuberculosis. The tragedy of her medical triumph was that back then, tuberculosis was uncurable. In the course of her quest to save others, Anandibai's own health had failed her and she was fatally ill. Gopalrao had joined Anandibai in America prior to her graduation. They set sail for India together in October 1886. Upon their return, they were amazed to find that all the harsh criticism that had been meted out to them had since been replaced by a sea of support for Anandibai's success. Admiration had spread for India's first woman doctor. Sadly, the lengthy sea crossing only added to Anandibai's health problems. Shortly after, she died on the 26th of February, 1887 just before her 22nd birthday. Her last words capture her fiery spirit, she is supposed to have said "I did all that I could." and indeed, no one could have asked more of her.
Author: Dr GB Deglurkar
Source: Maharshtra Unlimited, Vol 2, Issue 3
Photographs: Bharatiya Itihaas Sankalan Samitee, SAADA, Wikipedia
Web editor: Kshitija Pande