4

min read
India is the country faith. India is a blend of numerous religions, being a secular state everybody is free to follow the religion of his/her choice. India is a tolerant country, people from all the communities respect the customs and traditions of another community and also celebrate lots of festivals in India. India has a very diverse and varied heritage. Several fairs are organised every year in India by respective communities. Devotees gather and show their devotion to god and attain self-salvation in the process. In this article, several famous religious fairs will be listed.
 9 World Famous Religious Fairs in India
Kumbha Mela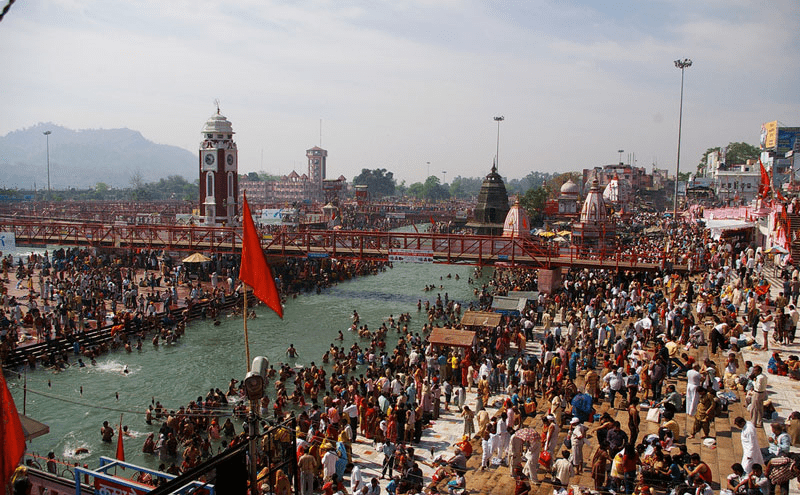 Photo by Paul, CC BY-ND 2.0
This is the largest gathering of humans ever at one place. Kumbha Mela is the biggest religion fair of the Hindus. It is celebrated every 12 years at 4 different places respectively. Allahabad, Ujjain, Nashik and Haridwar are the cities that are blessed to host this holy task. This holy gathering is so grand that it can be seen from outer space. Major attractions of this gathering are Shiv Devotee Nag Sadhus Aka Holy men of India and holy Ganga River. Millions of pilgrims take bath in holy river. 80 million people were there at Kumbha Mela in 2013.[READ MORE…]
Sonepur Mela, Bihar
It is a cattle fair held always on the full moon in the month of November. It is celebrated on the banks of Gandak and holy river Ganga. Sonepur is one of a unique religious Mela in India. Hathi bazar is the famous pilgrim and tourist attraction here in Sonepur Mela. Apart from elephants, birds, buffaloes, monkeys are also for sale. This is the largest animal cum cattle fair in the Asia and hence it attracts a commendable number of tourists. There are many tourist's attractions in Bihar.
Pushkar Mela

Photo by Koshy Koshy, CC BY 2.0
It is one of the world's largest camel fairs. Camels of various varieties are showcased here. It is celebrated in one of the oldest city of Rajasthan "Pushkar". This grand fair is organised on the banks of Pushkar Lake. The camel attracts tourists from all over the world because of its holiness and purity. Various types of competitions are organised here like Longest moustache award, Matki fod award etc. [READ MORE...]
Hemis Gompa Fair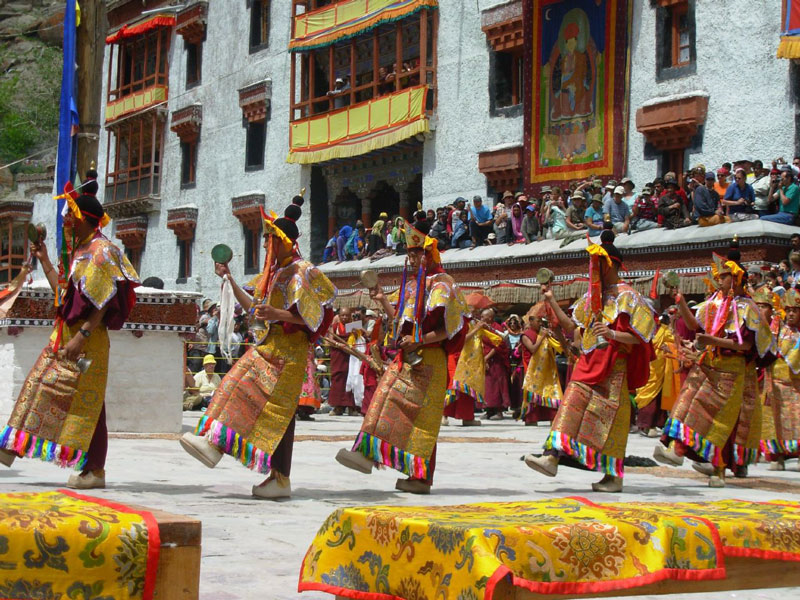 Photo by Madhav Pai, CC BY 2.0
It is a religious fair and is celebrated by Buddhist community of India. It is held at Hemis Gompa temple in Ladakh and probably Hemis Gompa Fair is the most auspicious occasion for the Buddhists. This fair is celebrated in the months of January and February. Every year large number of Buddhists pilgrims visit Ladakh at their holy shrine. [READ MORE…]
Kolayat Fair
This exuberant fair is also known as Kapil Muni Fair. It is also the cattle fair organised in the month of September and October. It is celebrated in Bikaner district of Rajasthan. Thousands of devotees visit Kolayat fair and take a holy dip in the Kolayat lake. Also, they lit oil lamps and make them float in the calm river of Kolayat.
Chandrabhaga Mela
Another name for this grand event is Megha Saptam Mela. It is celebrated at Khandagiri in Orissa. This auspicious fair is celebrated every year during full moon phase on the banks of Chandrabhaga river. The gathering of the peoples impressive. Such a holy and divine place is Khandagiri. The famous attractions in Orissa are Konark Sun Temple and Math. Also, there is an archaeological museum here.
Gangasagar Mela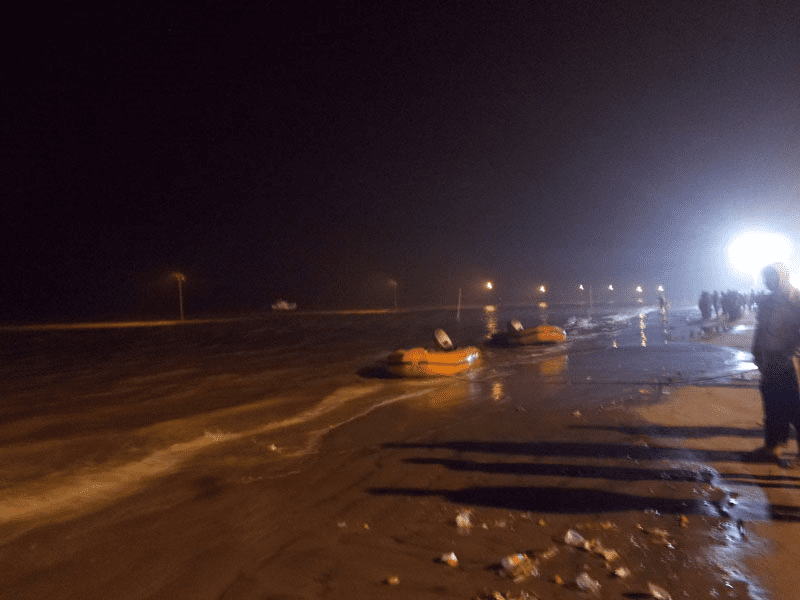 Photo by Ramakrishna Math and Ramakrishna Mission Belur Math, Public Domain
It is the second largest gathering of mankind after the great grand Kumbha Mela. It is calibrated in West Bengal on the banks of the delta of rivers where the river Ganga meets the Bay of Bengal. Thousands of people come here and gather for a holy bath together.
Ambubachi Fair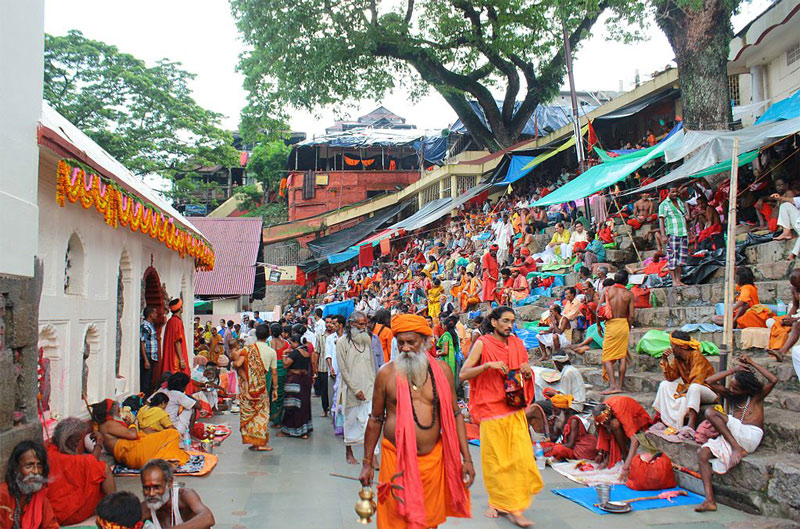 Photo by Vikramjit Kakati, CC BY-SA 3.0
Ambubachi Mela of Kamkhya Dham is the most auspicious fair in the region. This fair is held every year at Kamkhya temple in the Guwahati district of Assam. Major attractions of Guwahati and of this divine festival are Shlokas and Mantras enchanted by Pandits.
Baneshwar Fair
Baneshwar Fair is an annual fair celebrated in Durgapur district of Rajasthan during the month of February. This fair is celebrated by the devotees of Lord Shiva. The fair is the epicentre of the attraction of tribal community across India.
Author: Rohit Agarwal
Rohit loves to see the world with the eyes of a traveller. 
Follow more of his work on transindiatravels.com.
Web Editor: Kshitija Pande