Heritage Tours & Trips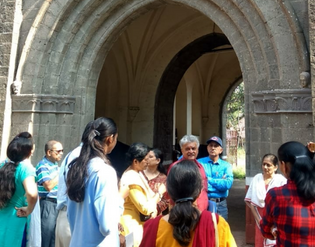 At Heritage India, it is our mission to create awareness about heritage. We understand the value of Authenticity and Knowledge. Through our tours, we not only want you to get knowledge and experience, we also hope to create a sense of ownership and pride for the Heritage that belongs to you. We help you trace back the steps to show how India evolved and bring to you an overall positive sense of belonging to India.
We give the highest priority to authenticity. At a Heritage India Tour, you can be assured that the locations, information and overall experience will be accurate, interesting, unbiased and fact checked. Our team of experts works consistently on creating the formats and scripts to deliver you not just information, but an experience.
Yes. A lot of fun! The Heritage India Team is one that cannot function unless the process is fun. That reflects in all our Walks and Tours.
We want to make sure that nothing stops you from experiencing your heritage. So regardless of your age, gender, physical challenges, feel no hesitation to get in touch to know more about the upcoming Tours! We also try to visit as many cities as possible to reach all of you!