2

min read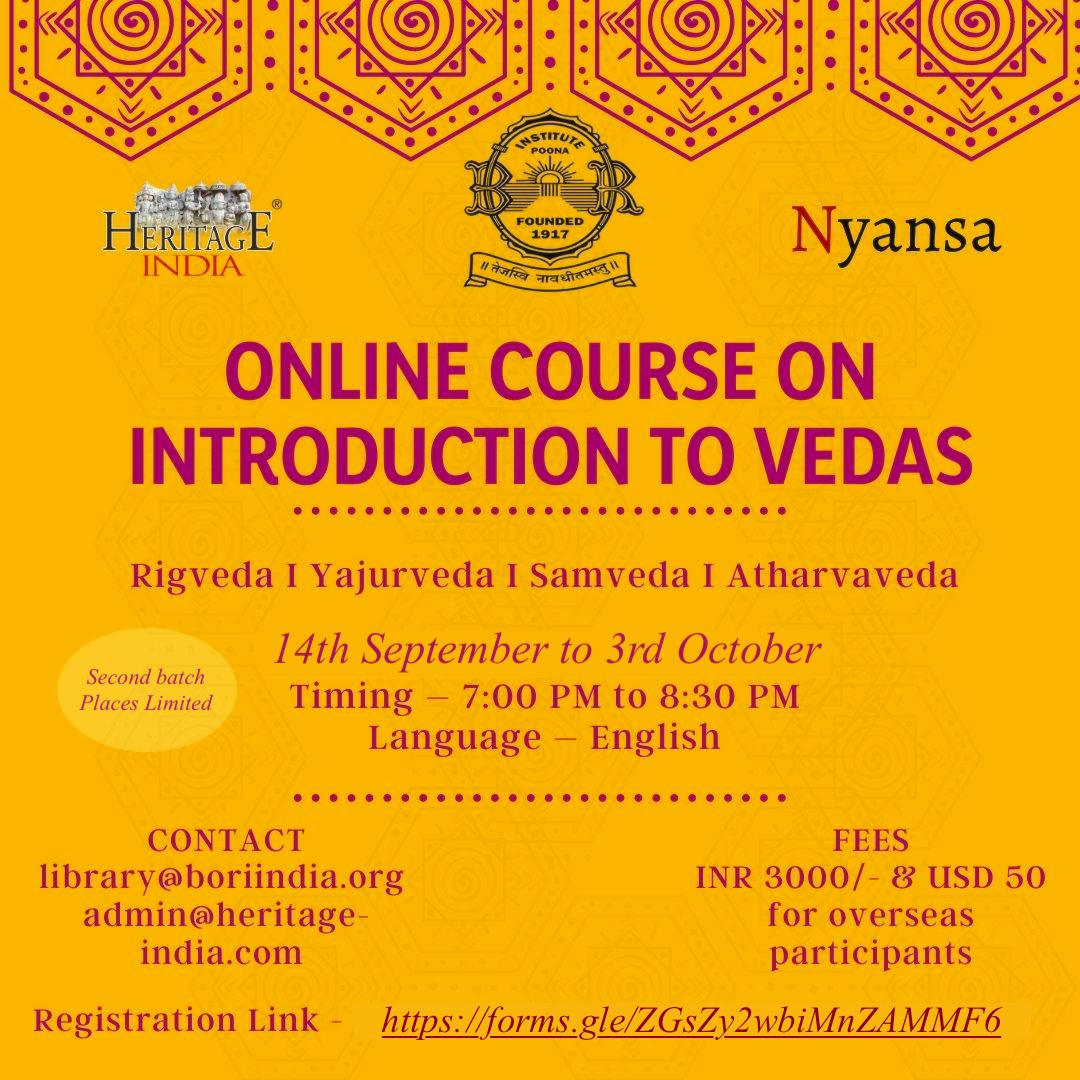 The Vedas have always been regarded as a sacred revelation; they are the oldest records of Indian religious literature and the life of the Vedic man. In Indian religious tradition, they are called Shruti, the knowledge that has come down to us through 'hearing', mainly through the tradition of teachers and students who studied and preserved these sacred texts as their religious duty, memorizing them and passing them on to the next generations.
This rich ancient Indian heritage forms a basis of almost every later development in Indian tradition. They are four in number and consist of a collection of hymns(Rigveda), sacrificial formulas (Yajurveda), chants (Samaveda), and a variety of mantras (Atharvaveda). While the Vedas are the prayers addressed to various deities, they also possess secular contents, a variety of subjects, and echo the aspirations and the dreams, the hopes and the fears of Vedic man.
This series of lectures will show how Vedas have played an important role in the socio-religious traditions of India and how they have influenced the ways of thinking of Indian people. This is a rare opportunity to listen to the experts who will introduce the four Vedas with audio-visual demonstrations.
The first batch starting on the 7th of September is now complete. Here is the schedule for the second batch.
Schedule (Batch 2)
Timing – 7:00 PM to 8:30 PM
Language – English
Platform – Zoom
Rigveda
14 to 16 September 2020
Yajurveda
17 to 19 September 2020
Samveda
21 to 26 September 2020
Atharvaveda
28 September to 3 October 2020
FEE:
INR 3000/- & USD 50 for overseas participants
Brief synopsis, glossary and a Certificate of Attendance Will be provided.
Youtube Links will be available to participants for 7 days after every lecture.
Admission form link – https://forms.gle/ZGsZy2wbiMnZAMMF6
PAYMENT DETAILS
Pay online (Participants from India only)
Payment link – Instamojo (for participants from India) – https://imjo.in/DWP98Y
Direct bank transfer (All participants)
Bhandarkar Oriental Research Institute
State Bank of India
Deccan Gymkhana Branch, Pune
A/c no 11100354557
IFSC code SBIN0001110
MICR Code 411002003
Swift Code : SBININBB218
Email id : [email protected]
MORE INFORMATION
[email protected] /9175990175
[email protected] /9922442238