Description
Wonderful treasures lie hidden across India, waiting to be discovered. This issue of Heritage India features the beautifully painted homes of Hazaribagh decorated with Khovar and Sohrai art. We focus on the slowly dying art of traditional puppetry, and the ancient healing system of Ayurveda. Read about the magnificent empire builders of the Chola dynasty and the great personality that was Rana Kumbha – both warrior and wordsmith. Once again, travel across and witness the wonders of the subcontinent with Heritage India!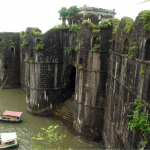 The Coastal Forts of Maharashtra: Defending a Shoreline
The coastal history of Maharashtra has been etched in stone, shifting where sand, stone and sea meet. Ninad Bedekar gives an overview of the coastal forts of Maharashtra, with photographs by Sachin Naik and Hrishikesh Talwalkar.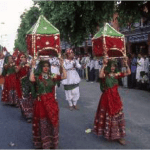 Teej: A Time for Love and Celebrations
In celebrating divine love, the festival of Teej strengthens marital bonds and the joy of togetherness. Masarrath Ali Khan shows how Teej heralds the monsoon, and conspires with nature to bless devotees with a sense of prosperity and fecundity. With photographs by Masarrath Ali Khan, Dinodia Photos and Chandan Sen.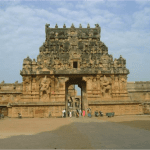 Chola Magnificence: Trade and Commerce
Out of a fractured region in the 9th century CE rose the magnificent imperial Cholas. Padma Raghavan and Savita Narayan describe how the Cholas rose to new heights, reaching out across borders and seas to leave a lasting legacy.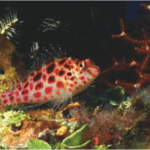 Marine Life around the Isles of Lakshadweep
Below that seemingly tranquil waters of the coral Lakshadweep islands, lies another world full of life and colour. Seemant Saxena delves into these deep waters, with photos by Sumer Verma.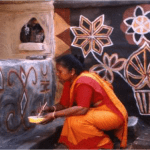 Khovar and Sohrai Art: The painted homes of Hazaribagh
Simple houses with stunningly painted walls, the murals of the Khovar and Sohrai art synthesize an ancient artistic tradition. Bulu Imam narrates how these paintings carry forward beliefs and cultural significance of their people, with photos courtesy of Sanskriti, Hazaribagh.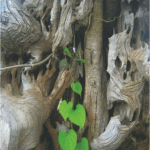 The Dangs: Where nature celebrates herself
The forests of the Dangs in southern Gujarat are a natural treasure trove. Randhir Khare reveals how the forest conceals a tremendous diversity of creatures that live their virtually invisible to the untrained eye, with photos by Jake Bullough and Susan Bullough Khare.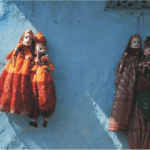 Puppets: Not only with strings attached
There are close to twenty different kinds of traditional puppets and puppetry seen across India. Finger puppets, string puppets, glove puppets, shadow puppets and others have enchanted generations across India for centuries. Anurupa Roy explores this traditional form of entertainment, with photos by Swapnil Sonawane, Harish Kumar and Susan Bullough Khare.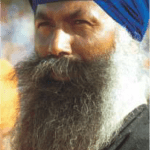 Nihang: Warriors of Truth
Created by the tenth Sikh master, Guru Gobind Singh, who gave them their form and distinct Sikh identity, the Nihangs are considered fearless warriors against the forces of evil. Gunner Singh gives us a glimpse of these colourful warriors and their intriguing lives, with photos by Rajbir Singh.
Romancing the Rose
The rose is more than just a flower, occupying a special place in myth, legend and popular imagination. Randhir Khare sniffs out the stories surrounding this now-common but yet unusual flower, with photos by Susan Bullough Khare.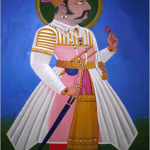 The Amazing Rana Kumbha: Warrior, Builder, Wordsmith
Warrior, visionary and patron of the arts, Rana Kumbha's achievements lie deeply embedded in the history and culture of Rajasthan. Military leader and remarkable builder of forts, he remains one of the most versatile Rajput leaders in the history of erstwhile Mewar. Shikha Jain narrates his extraordinary life.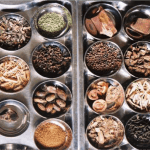 Ayurveda: Holistic Healing
Today, ayurveda, the ancient system of healing is getting a new lease on life. Archana Pande explains how it is much more than a herbal cure, incorporating in it elements to heal both mind and body holistically. With photos by Radhika Nargolkar and Bhalchandra Mohite.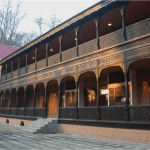 Constructing Heritage: Reviving the Residence in Kashmir
Divay Gupta and Akhila Agarwal reveal the process behind reconstructing the destroyed British Residency in Srinagar, also known as the Tahzeeb Manzil. Rebuilt in the original style, the Residency today stands as a fine example of how heritage structures once believed to be lost can be revived.