Description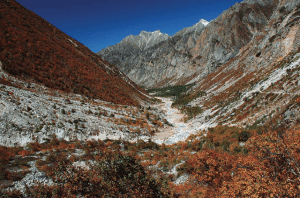 The Alpine Meadow – Tapovan
High above the Gangotri glacier at an altitude of over 16,000 feet, stands a magical Xanadu of a spectacular diversity of flora and fauna- The Tapovan.
Sunil Vaidyanathan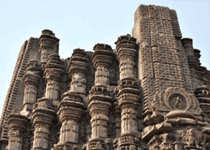 The First of its Kind – The Ambarnath Shiva Temple
What makes the diminutive Shiva temple in Ambarnath, near Kalyan in Maharashtra, special, is more than just its beautiful sculptures and the significant inscription discovered in its precincts.
It was one of the early heritage structures to be formally documented with the support of the British colonial administration.
Kumud Kanitkar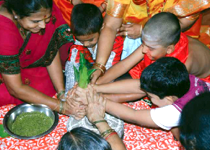 Kanaras – A Mosaic of people and places
On the map of India, South and North Kanara may be mere dots along the Malabar Coast! Yet, these two districts have given India two of its greatest spiritual seers whose legacy illuminates almost every corner of the world! Today, this coastal belt is buzzing with energy and progress!
Vimla Patil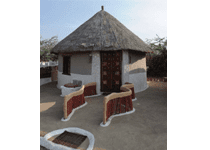 A Living Symbiosis – The Bhunga
Home to the Maldharis of Banni in northern Kutch, the Bhunga reflects the symbiotic relationship that the people share with the land they live in.
D K Vaidya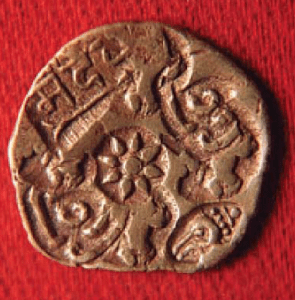 Yadavs of Devagiri – Yadava Dynasty
Starting out as feudatories to the Chalukyas of Kalyani and the Rashtrakutas of Manyakheta, the Yadavas of Devagiri later rose up as rulers of a kingdom that extended from the Narmada to Tungabhadra. However, it is primarily through epigraphs written in Sanskrit, Kannada and Marathi that historians have been able to piece together the history of the Yadavas of Devagiri, along with the socio-political life of the Deccan region during 10th – 12th century CE.
Brahmanand Deshpande
Founders of Marathi culture – The Yadavas
Apart from greatly influencing the sociopolitical life of the Deccan region, the Yadava dynasty also played a very important role in the development of the socio-cultural expression of the region. Not only religions and architecture but also sciences and arts thrived under the Yadava rule. Music, in particular, was given an elevated status by King Raja Ramachandra also called as Ramdevarai. Languages and literature flourished and some of the greatest contributions of India to the world of science and music can be traced back to this period.
Anjali Malkar
Glowing rings of timeless grace – Lacquer Bangles of Hyderabad
Bangles have adorned the wrists of Indian women for ages and have become an inseparable part of their lives. These 'delicate, bright, rainbow-tinted circles of light' are an essential item of the Solah Shringar, the sixteen objects that an Indian woman adorns herself with to enhance her beauty. India boasts of a number of traditions of bangle making – but the one that belongs to Hyderabad is particularly noteworthy.
Masarrath Ali Khan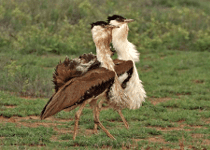 Avian Majesty – The Great Indian Bustard
They once roamed the grasslands and wild open spaces of the Indian sub-continent, unafraid, sketching the air with flocks in flight, colouring the land with beautiful courtship displays, filling the air with hauntingly lovely calls of ecstasy. This is their story, entrancing and tragic.
Abhijit Ghorpade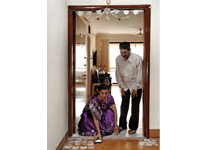 Jamshedi Navroz
As spring dawns after Vernal Equinox, Jamshedi Navroz celebrates life and its fruits through deeply ingrained rituals and celebrations. It is a festival rejoicing prosperity and belonging to loved ones and an age old religion.
Khursheed Dinshaw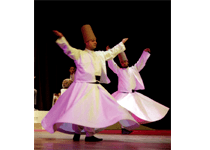 Sufi Music – The sound of pure love
Mysterious, mesmerising, spiritual. The power of Sufi music spiralled far beyond its source to come alive through practitioners in India, retaining the purity of its identity.
Hema Hirlekar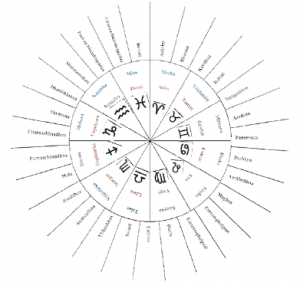 Varaahamihira – The father of Indian Astrology
In the great sea of antiquity, the legacy of the venerable Varaahamihira persists like islands of wisdom. The Father of Indian Astrology has retained his eminence even with the passing of time.
Ambarish Khare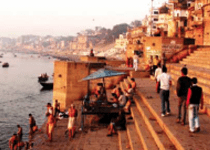 Where divinity flows
Spirituality is an integral part of being Indian. As the Upanishads resonate "Essence of all beings is Earth and essence of Earth is water", India not only nurtures the resources that nature has bestowed upon her but also worships them for the prosperity they bring in their wake.
Moving from mountains to forest lands, in this issue we bring to you Divinity in the rivers of India, via its most symbolic – the banks of Ganga and Narmada.
These two articles on Ganga and Narmada by FLAME (Foundation of Liberal And Management Education) students carry you on a spiritual journey through the rivers.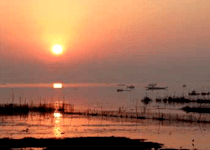 Chilika Lake
A fascinating geological feature and one of the finest examples of the changes that take place in the Earth's land form, located on the Orissa coast, is the Chilika Lake. Called the pride of the state, this rich wetland has been noted archaeologically and is the only designated wetland in the country under the Ramsar convention. It boasts a cultural, economic and historical importance as well.
Abhijit Ghorpade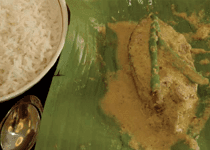 Binge on Bangla – The Bengali Food
Think Bengali food and we think fish heads and steamed rice. But, the culinary heritage if the land goes deeper than its apparent rice-and-fish visuals. Bengali cuisine may not explode with a bang in your mouth but will slowly seduce your gastronomic sensations, taking you on an ultimate epicurean journey.
Ashishwang Godha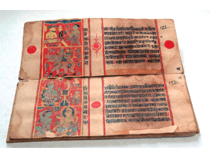 Prakrit – Wellspring of Words
The living story of Prakrits begins in the deep past, resonating with idiomatic, real and immediate, finding a place in the annals of literary history.
Nalini Joshi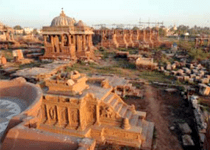 Conservation Chhatris
Article covering the process of conservation and restoration of the Chhatris – the Royal Cenotaphs of the rulers of Bhuj.
D K Vaidya