Description
As the rains pour down, discover Maharashtra's most enchanting monsoon getaways in our July issue of Maharashtra Unlimited! We explore the rock-cut Hindu caves of Ellora, a UNESCO World Heritage Site, with its magnificent Kailasa temple. The silver sands of Velneshwar beach near Hedvi beckon, as does the temple of Bhimashankar, with its lush forests. Surround yourself with art at the Aundh museum, Satara, or step back in time at the Bibi ka Maqbara in Aurangabad. Once again we bring you the wonders of the Great State!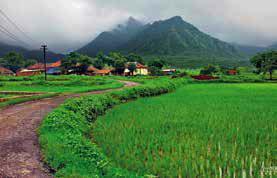 The hills of Maharashtra come alive in the monsoon with carefree waterfalls, cool mist and intermittent rainfall making it a paradise for travellers and trekkers alike. So this monsoon, look beyond the closed doors with tea and pakoras and explore the beauty of nature in the rains at
some of Maharashtra's coveted monsoon getaways! Ranadeep Bhattacharya and Judhajit Bagchi help you pick your monsoon escape!
Text by Ranadeep Bhattacharya and Judhajit Bagchi
Photographs by Saili K. Palande-Datar, Swapnil Pawar and Yogesh Kardile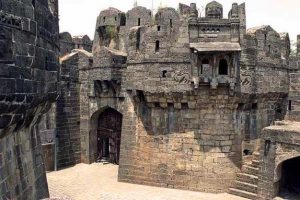 Even though historical records point to the fact that the fort at Paranda in the Osmanabad district of Maharashtra was never actively engaged in any of the battles fought during the reigns of the Marathas or the Mughals, it was still a strategic fortification used for the storage of weaponry, says Dr. Maya Jagdish Patil (Shahapurkar).
Text by Maya Jagdish Patil (Shahapurkar)
Photographs by Sunil Piske, and Ram Jeurkar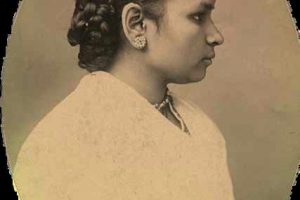 Dr. G.B. Deglurkar chronicles the life of the courageous Dr. Anandibai Joshi, India's first woman doctor. Anandibai braved several challenges including her own marriage as a child-bride, the subsequent death of her infant and social ostracism to go on to become India's first fully qualified woman doctor.
Text by G.B.Deglurkar(Shahapurkar)
Photographs courtesy Bharatiya Itihaas Sankalan Samitee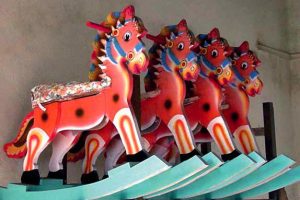 Sawantwadi is a small, picturesque town in the Sindhudurg district, known for its quintessentially Konkani cuisine. What sets Sawantwadi apart from the rest of the Konkan is its production of traditional handicrafts such as wooden toys and Ganjifas (antique cards used for card games) dating back hundreds of years. Ashutosh Bapat gives us a behind the scenes tour of Sawantwadi and its toy workshops.
Text by Ashutosh Bapat
Photographs by Sachin Naik and Ashutosh Bapat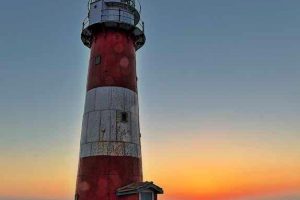 Velneshwar is the latest find of holidaymakers visiting Konkan. For years together, it remained virtually unexplored and undiscovered by tourists. P K Ghanekar shows us why Velneshwar makes for the ideal weekend away.
Text by P K Ghanekar
Photographs by Samir Madhani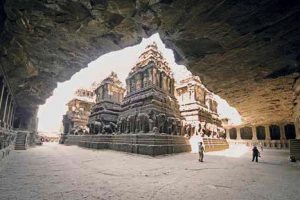 In the second of a three-part series, we continue exploring the Ellora caves, a designated UNESCO World Heritage Site. While the first part covered the Buddhist tradition, this article by A P Jamkhedkar brings forth the salient aspects of the Hindu caves, famous for the Kailasa temple, with their own unique aesthetic.
Text by A P Jamkhedkar
Photographs by A P Jamkhedkar, Suhas Asnikar, Manjiri Bhalerao, Shekhar Dere, Tejas Garge and Prachi Chaudhari
Tucked away in one of the lanes of Vishrantwadi, a fast growing suburb of Pune, Muktangan is a de-addiction and rehabilitation center. In over 25 years of its existence, Muktangan, the biggest such center in India, has impacted the lives of thousands. With compassion at its core, even today Muktangan reflects the legacy of its founders – late Dr.
Anita Awachat and her husband Dr. Anil Awachat. Tania Kamath visits Muktangan to learn more about its exemplary work.
Text by Tania Kamath
Photographs by Sachin Naik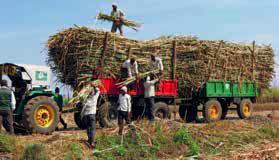 Maharashtra has always been a significant contributor in the country's production of sugar. Pandurang Thorat and Vikramsingh Ghatge offer an insight into its production while dwelling upon its social impact too.
Text by Pandurang Thorat and Vikramsingh Ghatge
Photographs by Sachin Naik and Karan Thorat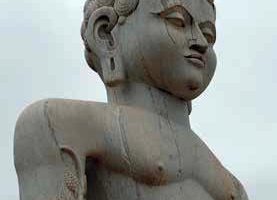 Though Kumbhoj primarily has been a place of religious importance for the Digamber sect of Jains, it is now gaining popularity because of its seamless blend with nature that provides the visitor a unique opportunity to find peace of mind and rejuvenate both body and soul.
Text by Yogesh Prabhudesai
Photographs by Yogesh Prabhudesai, courtesy of the Bahubali Trust

One of the most popular places for devotees to worship Lord Shiva, Bhimashankar has also gained tourist mileage because of its wildlife sanctuary that is home to the state animal of Maharashtra – the Malabar Giant squirrel (shekru), and other flora and fauna. Trekkers too, can choose from a variety of trails to go off on an adventure.
Text and Photographs by Saili K. Palande-Datar
Dr. Shrikant A. Pradhan visits the Shri Bhavani Chitra Sangrahalay Va Granthalay located at Aundh in the Satara district and returns impressed with not only the vast collection of masterpieces of paintings and sculptures but the amazing educative insight it offers into the various schools of art and how royal patronage led to the setting up of such an imposing edifice.
Text by Dr. Shrikant Pradhan
Photographs courtesy the Directorate of Archaeology and Museums, Govt. of Maharashtra and Shri Bhavani Chitra Sangrahalay Va Granthalay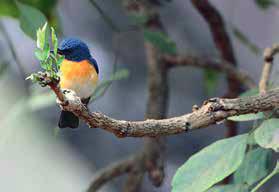 Just a short drive from Panvel near Mumbai is the Karnala Bird Sanctuary – a thriving home to birds of a wide variety. This not only makes it an ideal location for bird-watchers and wildlife photographers but is also favoured by those who want to spend a weekend to hike through its pathways and hilly landscape with the Karnala Fort as one of its focal points.
Text and photographs by Samir Madhani and Gaurav Issar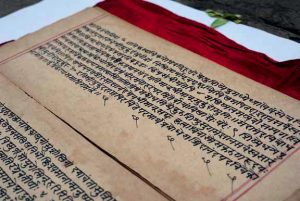 Mukundraj, a poet saint of Maharashtra, has left an indelible print on the Marathi literature of the medieval era and his iconic work titled 'Viveksindhu' is believed to probably be the oldest and most comprehensive work in Marathi language and poetry. A profile by Dr. Aruna Dhere and Varsha Gajendragadkar.
Text by Aruna Dhere and Varsha Gajendragadkar
Photographs by Sachin Naik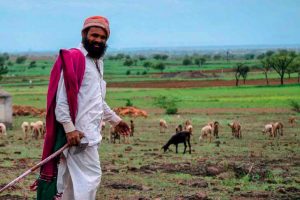 Agri-tourism functions on lines similar to eco-tourism. The basic concept is to allow visitors to participate in and learn about life on a farm. At the same time, host farmers are encouraged to promote local arts and handicrafts, provide entertainment in the form of local songs and dances, visits to nearby forts, waterfalls etc.
Text by Ulka Athale
Photographs courtesy of the ATDC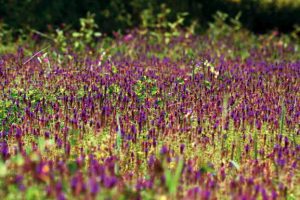 A mere 25 km away from Satara is a dry plateau that transforms itself into a sea of flowers with every monsoon. Veteran wildlife expert Anirudh Chaoji walks us through the wonder that its the Kaas Plateau in this photo-feature.
Text by Anirudh Chaoji
Photographs by Shrikant Bhujwal, Manas Kulkarni, Ashish Nerlekar and Pratik Joshi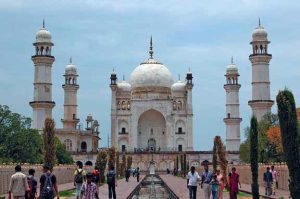 The Bibi ka Maqbara is one of the great examples of the outstanding tradition of Mughal architecture in India. Chandrashekhar Jaiswal takes us on a tour of this monument to a mother by a grieving husband and son.
Text and photographs by Chandrashekhar S. Jaiswal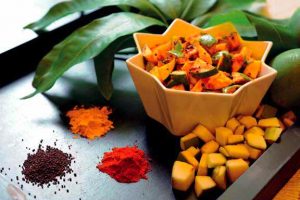 As the mango season fades away, it is time to preserve the last of the mango magic for the rest of the year. Pickling dates back thousands of years in India, and Radhika Ghate presents some of Maharashtra's best loved mango pickle and preserve recipes.
Text by Radhika Ghate
Photographs by Sachin Naik and Prutha Kulkarni