3

min read
Unique in many ways, the Siddhagiri Gramjivan Museum near Kolhapur offers a fascinating insight into the Bara Balutedar system as was practiced in certain villages of Maharashtra till a few decades ago along with introducing visitors to our ancient mythological, royal and prodigal personalities through their life-size sculpture.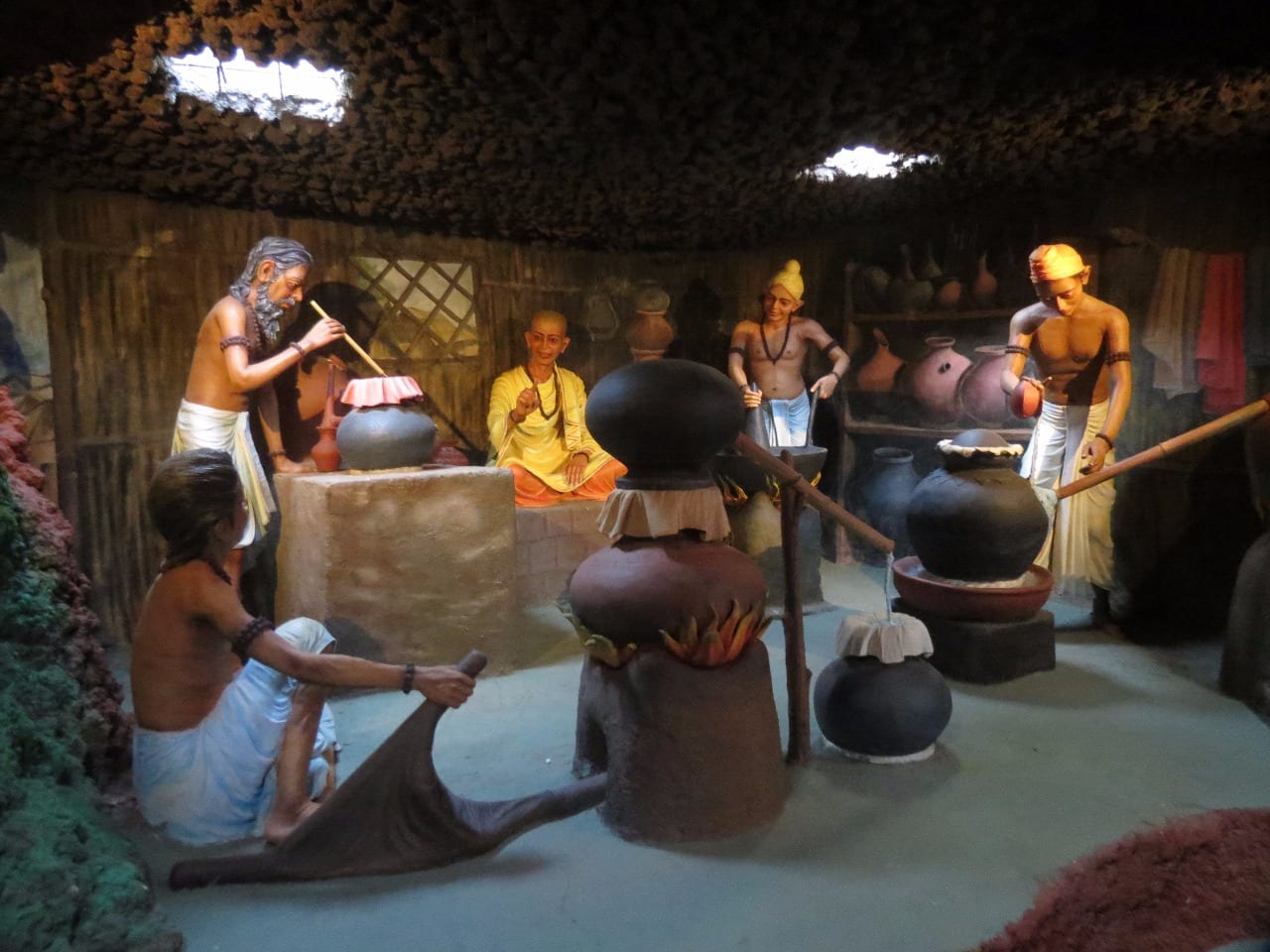 A visit to the museum is like taking a walk through the past as you come face to face with the life-size recreations of a traditional Marathi village under the 'Bara Balutedar' system. Founded and managed by the Siddhagiri Gurukul Trust, the museum's unique display is believed to be one of Mahatma Gandhi's wishes brought to reality. It is the brainchild of the late His Holiness Shri Muppin Kadsiddheshwar Swami and his disciple, the 27th authority at present, His Holiness Shri Adrushya Kadsiddheshwar Swami of the Kaneri Math.
Exploring the Museum
The first section we enter is the cave, which contains the 'Prachin Pratibhavant' or ancient thinkers' exhibits, with sculptures of many known personalities from mythology and history such as sages and poets like Patanjali, Panini, Vyas, Narad Muni, Valmiki, etc. Then there are ancient innovators and scientists such as Bhagirath, Nagarjun, Aryabhatt, Varahamihir, Kanad Maharshi, etc. as also kings and administrators like Bharat, Harshvardhan, Gargi, Janak, Eklavya, Bharat Muni, the founder of Bharatnatyam, and others. Having walked past the cave, we are led to the farming section where different agricultural activities are displayed, including a tableau of boys playing and pulling pranks.
Further on, we are introduced to a traditional self-sufficient village where craftsmen sustain one another. This display helps the viewer understand the Bara Balutedar system that was found in rural India, under which every village had a variety of craftsmen to meet its needs. The sculptors' meticulous attention to detail makes this a genuine pleasure to look at, creating the impression that we are watching a movie rather than looking at sculptures.
The last and the newest section is based on the theme of celebrations and hence aptly titled 'Utsav'. It has on display a typical bazaar held during a festival with various sculpted figures denoting the joyous spirit associated with any occasion that calls for celebration. Such is the reality infused in the sculptures that you would want to step in and become a part of the festivities. Once again, the wealth of detail is captivating – right down to a man holding a torn cap in his mouth while pulling a chariot!
Other Facilities
For tourists, there are restaurants on the premise of the museum that offer good quality food. There is a beautiful play-garden especially landscaped for children that also offers mini-train rides. Devotees can benefit from a dharamshala built to accommodate pilgrims. Near the museum, the monastery runs a dairy where cows and buffalos are nurtured. The math also produces jaggery which is sold along with other products made locally.
[Article courtesy – Yogesh Prabhudesai – MU- Vol 2 – Issue 4 (2013)]
Pictures courtesy – Dr Manjiri Bhalerao