1

min read
Namaste,
After the overwhelming success of our online course: Introduction to Indian Heritage, Bhandarkar Oriental Research Institute (BORI),  Heritage India Communications Private Limited company and Nyansa now bring to you, 'Sources of Indian Heritage'. 
A course designed to allow you to explore the fascinating world of history and heritage through different domains. The course is a collective of 5 elective modules. Each module is carefully crafted to offer a better perspective at its domain. Divided into subdomains, each module will take you through a journey worth cherishing.
Details are as follows –
Module 1: 13 to 19 July
Paintings & Textiles
Module 2:  20 to 25 July
Sculpture & Iconography
Module 3:  27 July to 1 August
Epigraphy
Module 4: 3 to 8 August
Numismatics
Module 5: 10 to 15 August
Manuscripts
Timing – 6:30 PM to 8:30 PM
Language – English
The fee for the per module is INR 1500 or USD 25 (inclusive GST)
The fee for the entire course is INR 6500 or USD 100 (inclusive GST)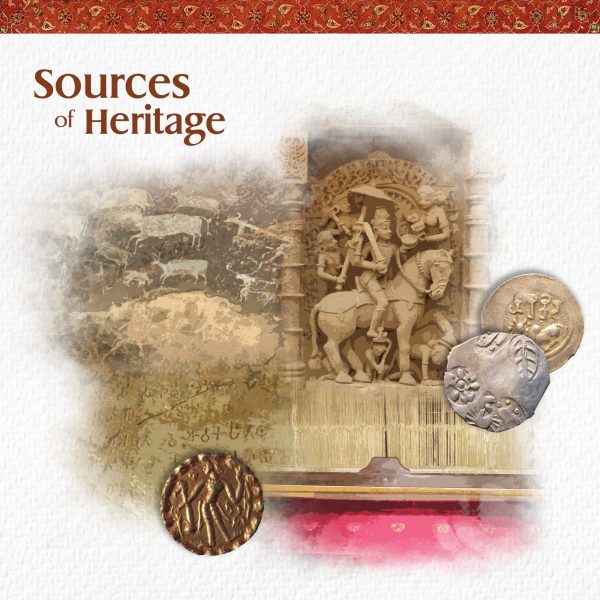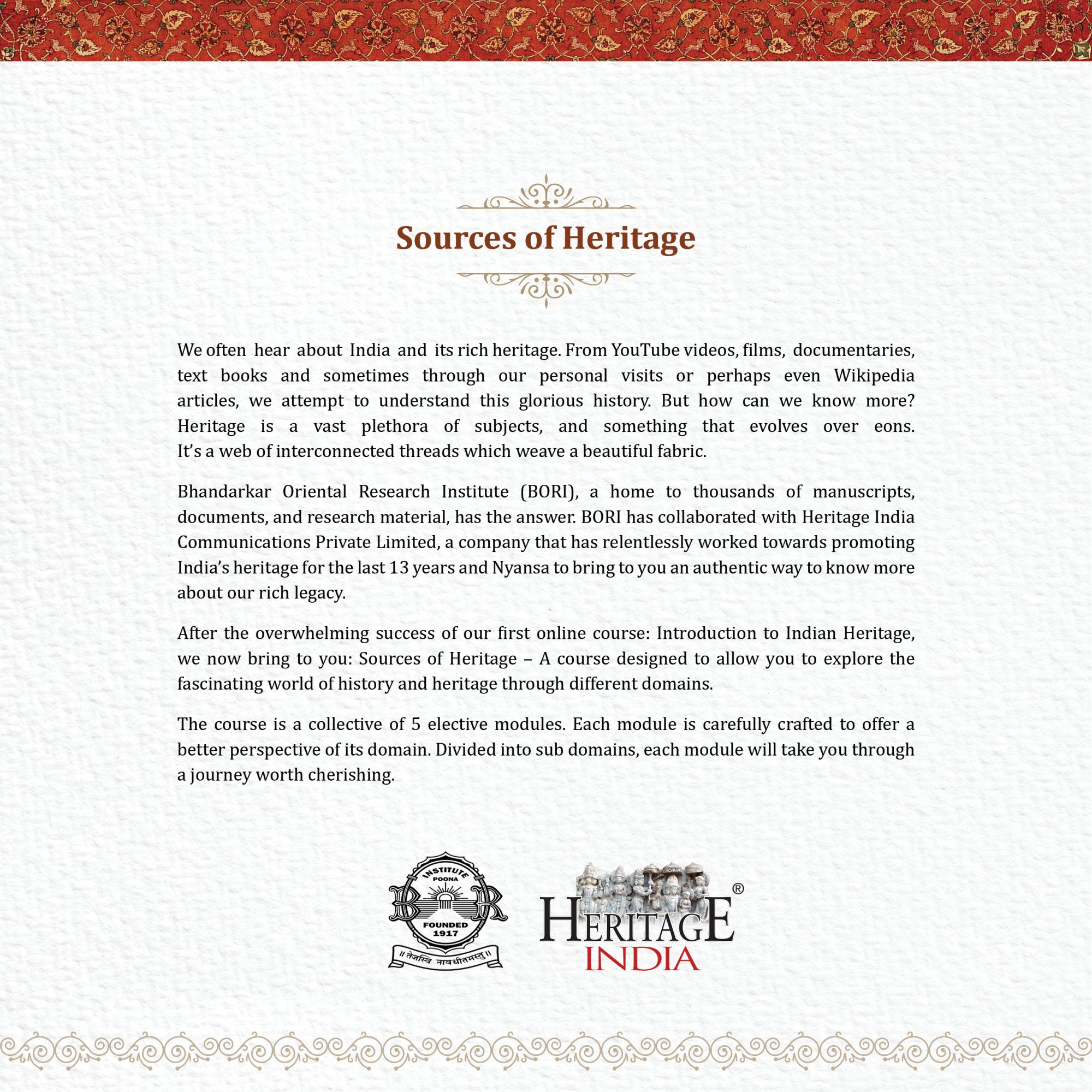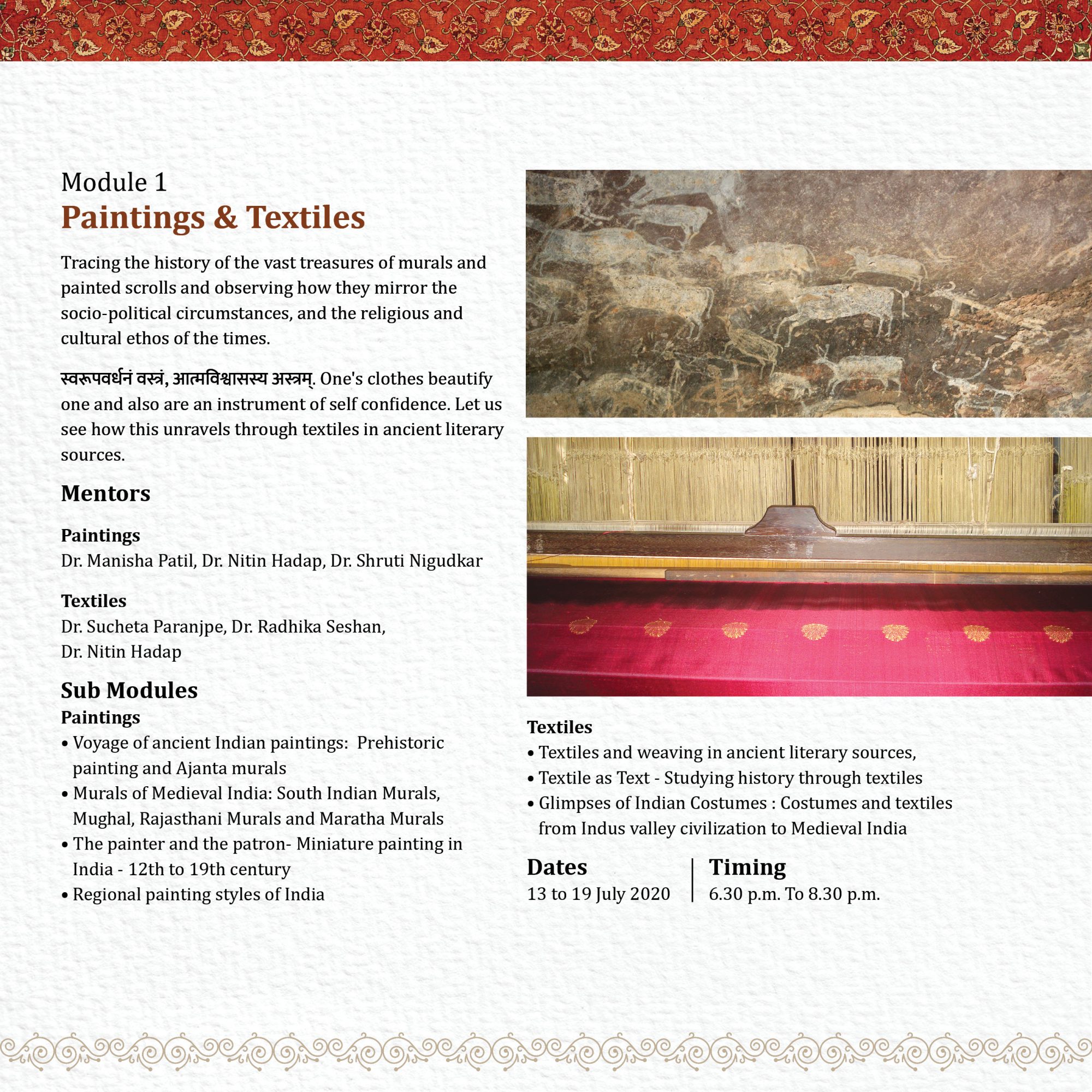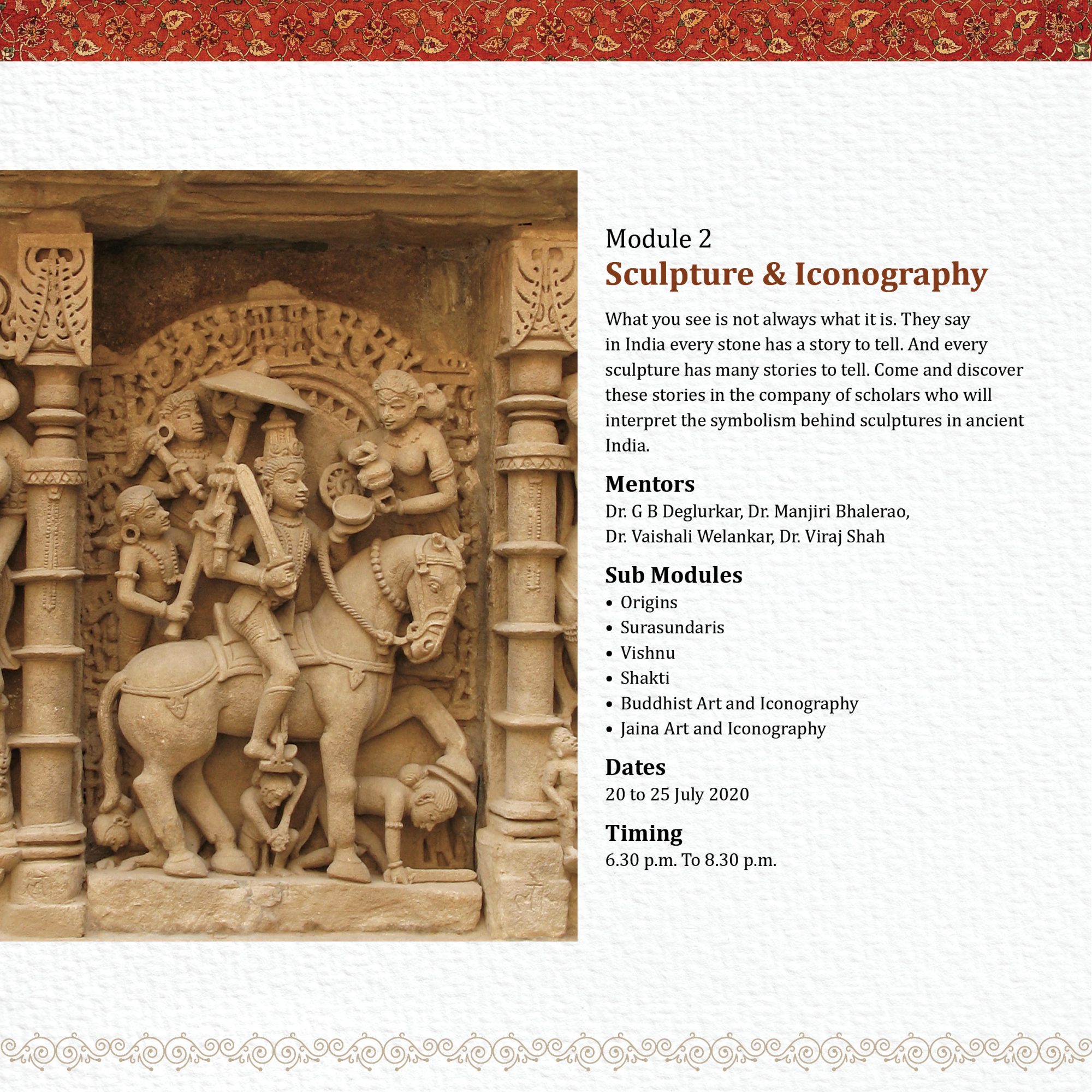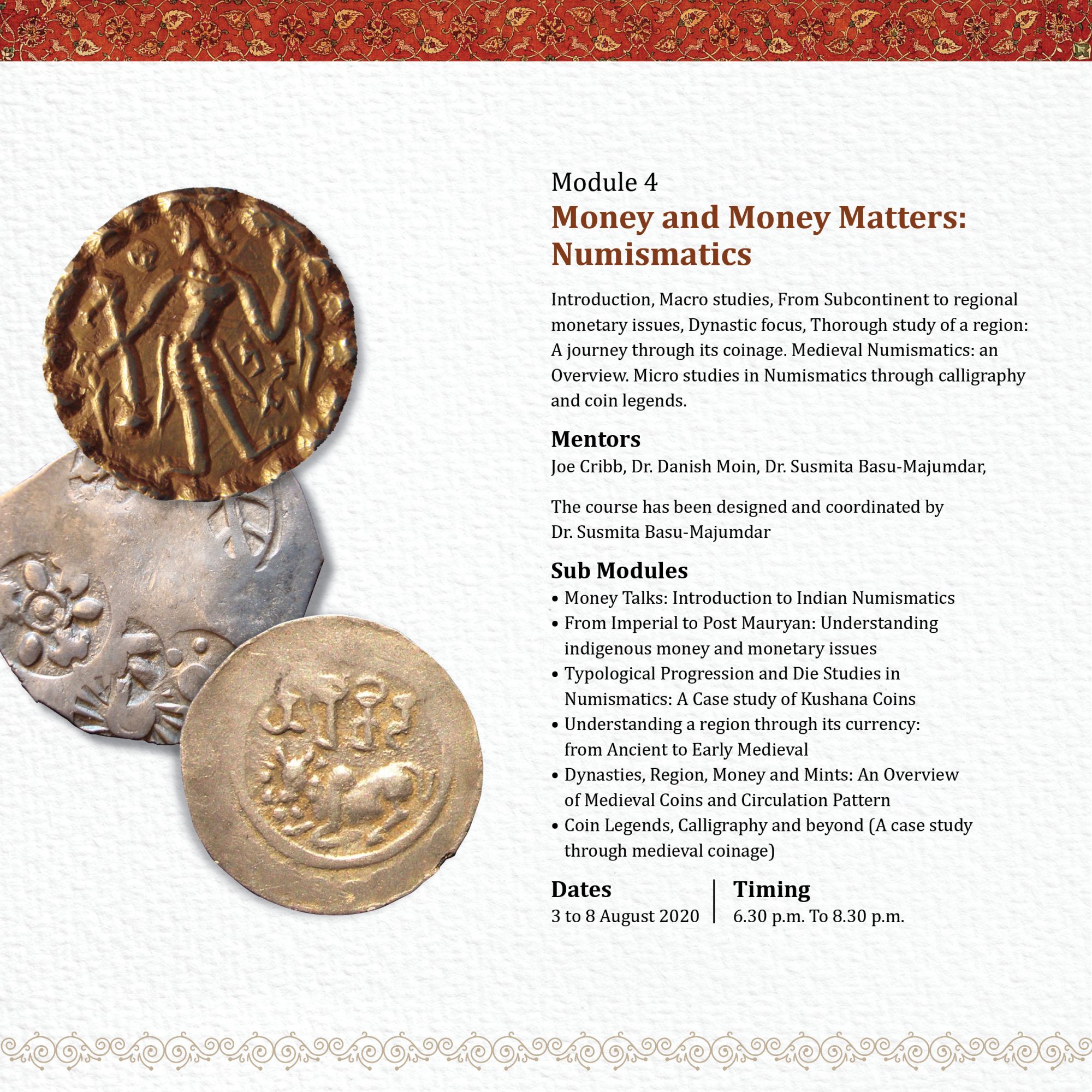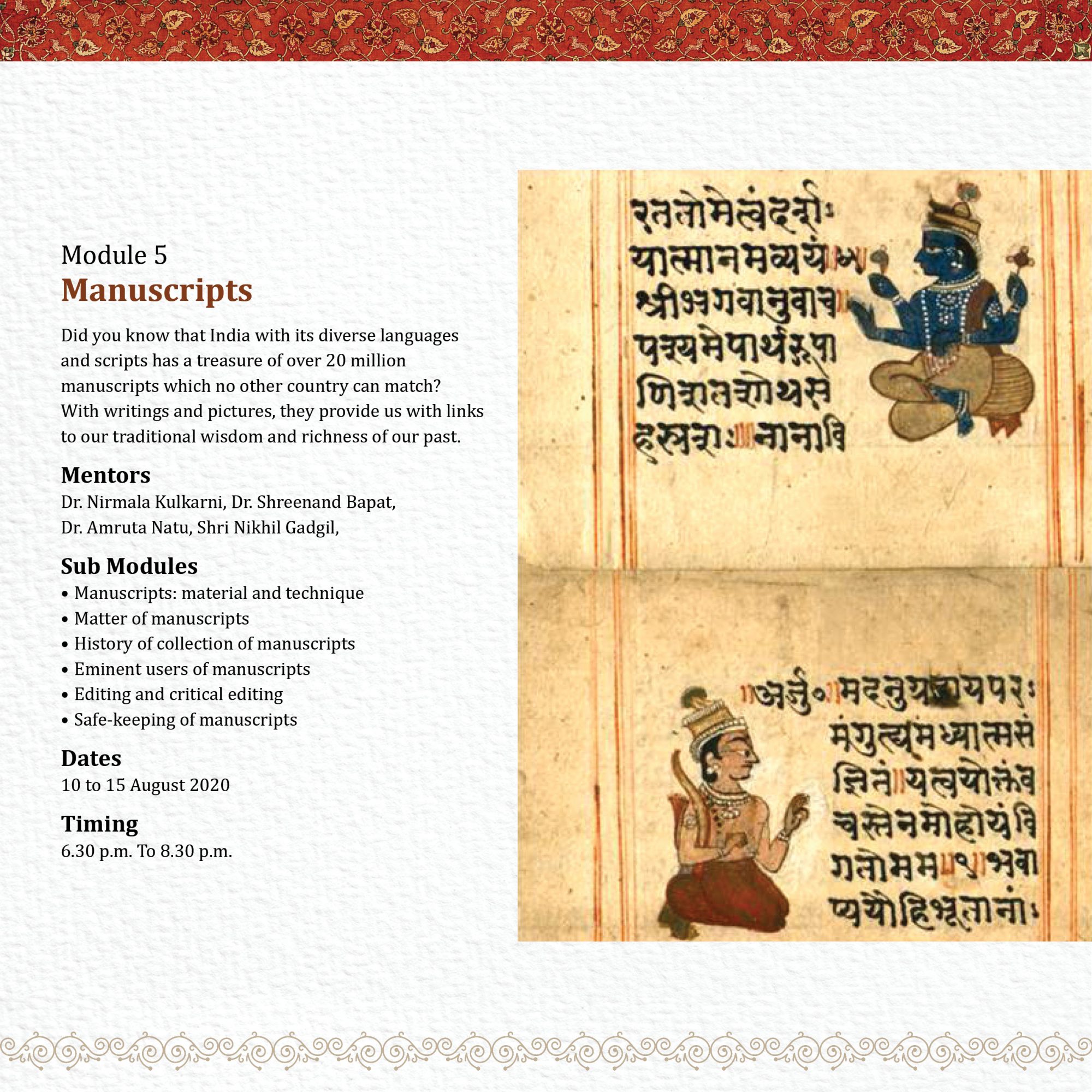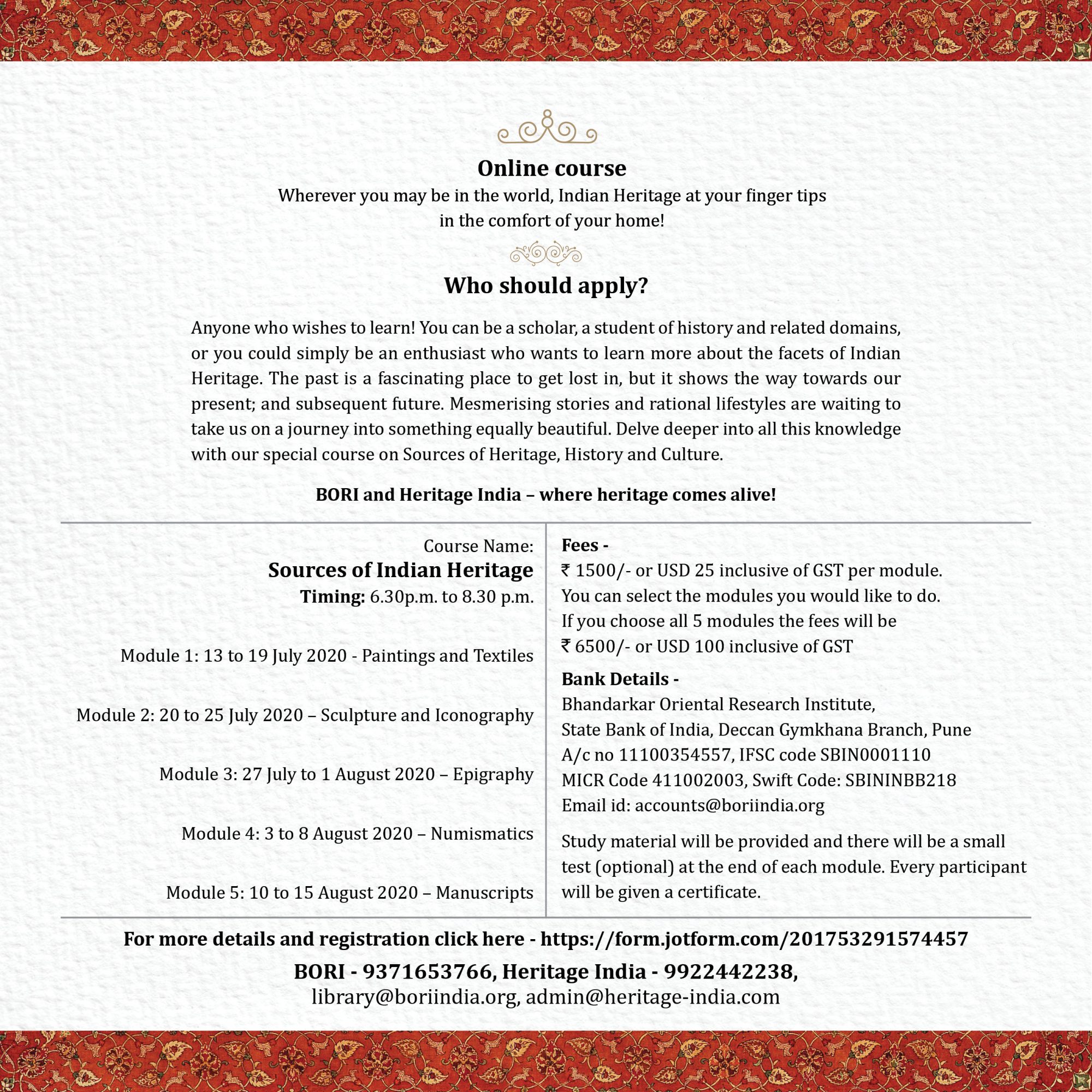 Study material will be provided and there will be a small test (optional) at the end of each module. Every participant will be given a certificate.
To join the course, kindly fill this form: https://form.jotform.com/201753291574457
For more details please contact: [email protected] / [email protected] or call at 9371653766 or 9922442238
Bank Details – 
Bhandarkar Oriental Research Institute
State Bank of India
Deccan Gymkhana Branch, Pune
A/c no 11100354557
IFSC code SBIN0001110
MICR Code 411002003
Swift Code: SBININBB218
Email id: [email protected]