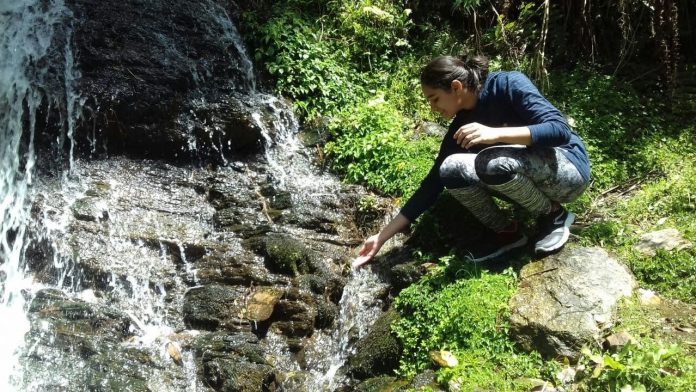 Reminiscing the week that was in Himachal
Summers are at their peak and we Punekars are reeling from its effect. Surely everyone is dreaming about having a break from the horrendous heat. We got our "dream come true experience" during the trip to the Himachal, so wonderfully organized by Heritage India. It was so peaceful to be here in this land; a mesmerizing experience to be in some of those offbeat locations planned for this trip by Heritage India.  
Mandi is home to many ancient temples known for their exquisite stone carvings and legends. Himachal has rich foliage and to add the proverbial cherry on the cake we had a Biodiversity expert with us who could tell us the scientific details and practical use of every tree we caressed here.
Barot Valley, where we visited next, has its heavenly peace and tranquillity. The playfully running river Uhl brings us the "never-want-to-miss-it" rhythm in the background. This place is famous for its "yellow Rajma"; almost the gold for us. We had another round of discussion about the biodiversity in this region.
Parashar Lake, the crowning glory of the trip, a place for digital detox indeed! Most mobile phone networks do not work (although some do) and that was a welcome break from "being connected 24 x 7"! The lake with the tiny "floating island" in it and the ancient wooden temple has many mysteries associated with it. The moment you step into the temple complex, you feel "peace" that you won't be able to explain; and its ok one only has to "feel" it. The visit to the nearby area too was very refreshing – this region is completely snow-covered in the winters.
Manali is the most crowded and commercial place of the trip. The attraction here is the Hadimba/Hidimba temple which is the only one in India and Ghatotkach pooja sthan. Weather in mountains is often very unpredictable and we experienced that here too.
Rohtang-la: getting to visit this is a matter of luck depending on whether the pass has been opened by the Government or not. One thing for sure, the car driving skills in this region are unique! It is a lesson to learn and the best practice to follow; one can drive here, on one of the narrowest roads without honking and without cursing. Yes, it is possible! It is very sad However to see the tourists littering the place all along. When will Indian learn to respect the environment?
To summarize, the spiritual vibes in Mandi, the happy singing valley of Barot, the peace bestowing Parashar Lake, the hustle-bustle of Manali and the adventurous driving towards Rohtang-la and all this in a weather that is so pleasant was the welcome break from Pune heat this summer.
By: Nina Godbole