Description
It's festival season, and this issue of Maharashtra Unlimited celebrates Diwali and delves into the story behind Tripuri Pournima. We visit the Jaina caves of Ellora, the magnificent temples of Markandi, the stunning natural rock formations at Takali Haji, the hidden secrets of Sindhudurg and much more! Explore the 'Great State' with Maharashtra Unlimited!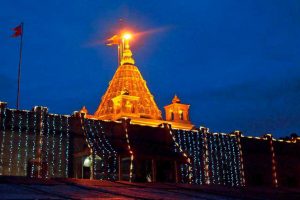 The shrine of Saibaba at Shirdi beckons pilgrims irrespective of religion or caste, and stands out as a centre of spirituality and humanity above all faiths. Anand and Madhura Katti explore Shirdi and its environs and shed light on the humble saint behind it's spiritual tradition.
Text by Anand Katti and Madhura Katti
Photographs by Anand Katti, courtesy of the Shri Saibaba Sansthan Trust, Shirdi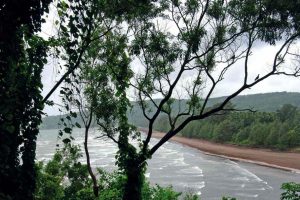 Tranquil Harihareshwar on the golden coast of Konkan is a hidden gem of a beach town. Ashutosh Bapat tells us the story behind its famous temple and explores this quaint beach town surrounded by hills and forests.
Text by Ashutosh Bapat
Photographs by Dhanashree Bapat and Samir Madhani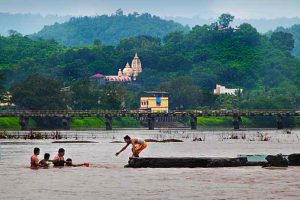 The state of Maharashtra has a number of natural hot water springs which trace back their origins to thousands of years. These springs have water that maintains a constant temperature and is often believed to have curative powers. Ranadeep Bhattacharya and Judhajit Bagchi take a look at the ones at Vajreshwari near Mumbai and those at Kinwat, Unkeshwar.
Vajreshwari: Text and Photographs by Ranadeep Bhattacharya and Judhajit Bagchi
Unkeshwar: Text by Prabhakar Deo
Photographs by Vijay Hokarne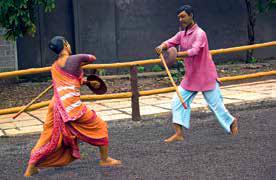 The Siddhagiri Gramjivan Museum near Kolhapur is home to life-size recreations of traditional village life in Maharashtra under the Bara Balutedar system, as well as replicas of legendary thinkers and mythological figures. Yogesh Prabhudesai takes us on a tour of this museum with a difference and gets the story behind its unique display.
Text by Yogesh Prabhudesai and
Photographs by Yogesh Prabhudesai, courtesy of the Siddhagiri Gramjivan Museum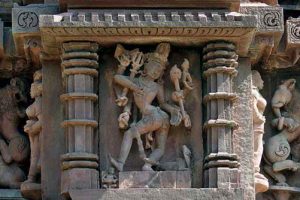 The Markandi group of temples, 200 km from Nagpur are known for their beautiful sculptures. G B Deglurkar talks about the significance of these historic temples.
Text by G B Deglurkar
Photographs by Ashok Singh Thakur and Sushama Katti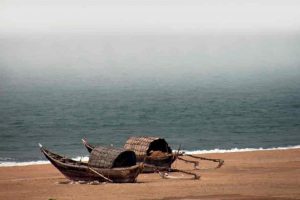 Alphonso mangoes, pristine beaches and cashews are synonymous with Sindhudurg. Full of forts and beaches, it has plenty to offer to discerning holiday-makers. P K Ghanekar takes stock of the best beaches and sights of Sindhudurg in Konkan.
Text by P K Ghanekar
Photographs by Dhanashree Bapat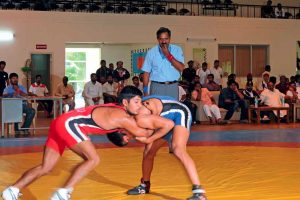 Wrestling is one of the oldest surviving sports in human history, and has repeatedly brought India glory at the Olympic Games. Ulka Athale delves into the proud tradition of wrestling in Maharashtra.
Text by Ulka Athale
Photographs by Sachin Naik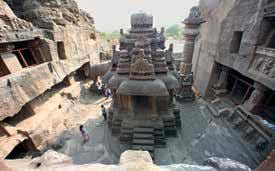 The third and final article of our three part series on the UNESCO World Heritage site , the Ellora caves near Aurangabad features the Jaina caves. Viraj Shah turns the spotlight on the austere aesthetic of the Jaina caves and reveals their embodiment of Jaina philosophy.
Text by Viraj Shah
Photographs by Viraj Shah, Suhas Asnikar and Manjiri Bhalerao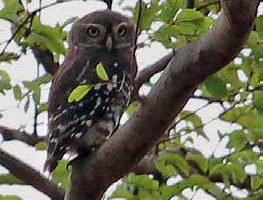 Wildlife expert Anirudh Chaoji goes on the hunt for the rarely seen forest owlet. He tells us firsthand of the challenges in spotting this rare bird, and the thrill of finally getting a sighting in the jungles of Melghat.
Text and Photographs by Anirudh Chaoji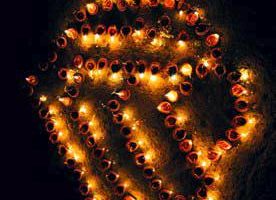 Tripuri Pournima or Kartiki Pournima, the most auspicious festival dedicated to Shiva after Shivratri, lights up the cool nights of November. Varsha Gajendragadkar shows us how it is celebrated across Maharashtra and reveals the traditions behind it.
Text by Varsha Gajendragadkar
Photographs by Sachin Naik and Suhas Asnikar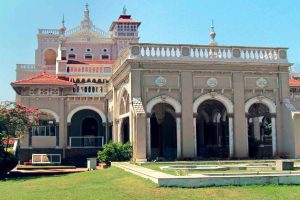 The Aga Khan Palace occupies a prime position in the history of India's freedom movement for the fact that Mahatma Gandhi, his wife, secretary and others were incarcerated here from 1942. It now serves as the headquarters of the Gandhi National Memorial Society where the making of khadi continues to be a prime activity. Huned Contractor presents a photo-feature on the palace.
Text and Photographs by Huned Contractor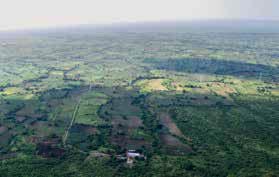 A hidden gem of Marathwada, Mhaismal is an enchanting hill station in the eastern Sahyadris. Chandrashekhar Jaiswal takes you on a tour of this little-known retreat.
Text and Photographs by Chandrashekhar S. Jaiswal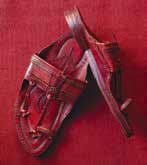 No visit to Kolhapur is complete without shopping for some of its famous leather slippers. Khursheed Dinshaw takes us to Kolhapur to find out what makes these Kolhapuri chappals a globally recognised brand.
Text by Khurshid Dinshaw
Photographs by Hemant Patil
A stalwart of the field of Indology, Dr P V Kane contributed greatly to our knowledge of ancient and mediaeval India. Dr Ambarish Khare chronicles his journey and achievements.
Text by Ambarish Khare
Photographs by Sachin Naik, courtesy of Dr. Shantaram Kane, Sharada Paranjape,Vijaya Kale, Vijay Rikame and The Asiatic Society, Mumbai
A popular folk theatre form in Konkan, Dashavatar brings the gods to life on stage. Ashutosh Bapat goes behind the scenes of a performance, to tell us what goes in to playing the divine on stage.
Text by Ashutosh Bapat
Photographs by Dhanashree Bapat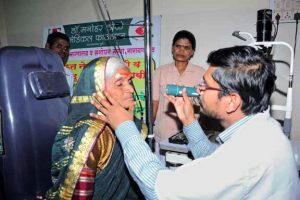 Dr. Sandeep Dole writes about the amazing work being carried out at the Manohar Dole Medical Foundation in Narayangaon near Pune. The foundation has been instrumental in restoring sight and providing curative assistance to those staying in the rural hinterland of Maharashtra.
Text by Dr. Sandeep Dole
Photographs courtesy of the Dr. Manohar Dole Medical Foundation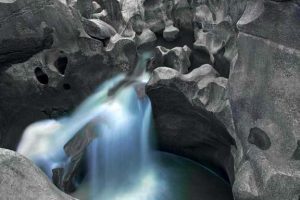 Samir Madhani and Gaurav Issar's stunning photo-feature showcases the stunning naturally carved rocks and potholes of Takali Haji near Nighoj.
Text by Samir Madhani
Photographs by Samir Madhani and Gaurav Issar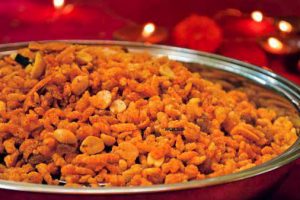 As Diwali draws closer, once again families across Maharashtra are getting ready to feast and celebrate together. Radhika Ghate gives us recipes to some classic Diwali pharal favourites.
Text by Radhika Ghate
Photographs by Sachin Naik and Prutha Kulkarni