Description
This issue answers all your questions on what to do in Maharashtra this summer. Beat the heat on the golden sands of Diveagar, Konkan or rise above it on the hill stations of Satara. We explore the temples of Jejuri and Nilkantheshwara and pay tribute to the divinely talented Bal Gandharva. Flip through this issue to find lesser known destinations like Jawhar and Harnai.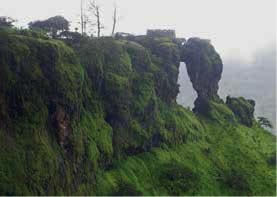 Home to the hill stations of Mahabaleshwar and Panchgani and the stunning Kaas plateau, Satara has a lot to offer to the discerning tourist. Aditya Phadke and Shreyas Deshpande explore the district to
find all this and more.
Text by Aditya Phadke and Shreyas Deshpande
Photographs by Suhas Asnikar, Aditya Phadke, Manjiri Bhalerao, and Sunil Gokarn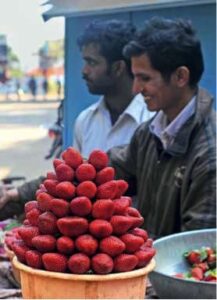 Add a sweet flavour to your sojourn in Mahabaleshwar or Panchgani by literally feasting on the bright red fruit that has so many health benefits too. M. Kshirsagar takes us on a tour of the strawberry capital of India.
Text by M. Kshirsagar
Photographs by Sachin Nail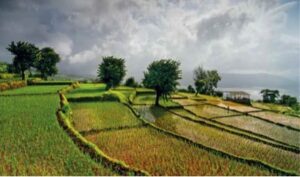 The rugged beauty of the Western Ghats reflected in an endless pool of shimmering waters, Koyna is a
landscape photographer's dream come true. Situated in the Satara district, the backwaters of Koyna form the massive Shivasagar reservoir. Jyoti Rane shares how spending a weekend at Koyna can be the rejuvenating experience that you are looking for.
Text by Jyoti Rane
Photographs by Amit Rane and Sunil Gokarn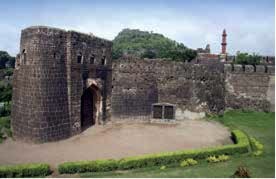 The focal point of all political activities in Deccan from the 10th century C.E. till the 20th century C.E. the Daulatabad fort bears testimony to the massive architectural activity which continued for almost a 1000 years and is visible in various forms such as rock-cut caves, a structural temple, a rockcut passage and moat, defence walls, palaces, royal baths, havelis, residential structures, bazaars, stepped wells, tanks and so on.
Text by A.M.V. Subramanyam and Tejas Garge
Photographs by Vijay Satbhai and Tejas Garge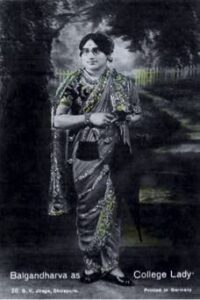 Some are born to greatness, some achieve greatness and some have greatness thrust on them. If that is true, Marathi theatre's legendary Bal Gandharva qualified in every way for the heights of fame he rose to while enacting female characters in plays and giving music and singing an altogether new spin in those days. Abhiram Bhadakamakar pays tribute to a genius who changed the face of Marathi theatre and created a new identity that is now referred to as the golden age. Sadly though, Bal Gandharva's life was also like a script full of drama that had as much of happiness as tragedy.
Text by Abhiram Bhadakamkar
Photographs courtesy of Anuradha Rajhans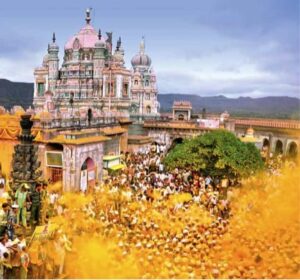 The religious life of Maharashtra revolves mainly around two deities, the most popular one being Shri Vitthala of Pandharpur and after him is Khandoba. Jejuri remains best known as a centre of pilgrimage
for the devotees of Khandoba. G. B. Deglurkar writes about the history and importance of the temple.
Text by G.B. Deglurkar
Photographs by Sachin Upadhye and S.B. Barbhai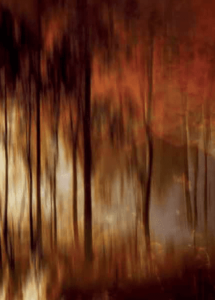 Prakash Thosre shares here his eyewitness experience of a terrifying forest fire in the Tarubanda Range of the Melghat forests of Amravati district
Text by Prakash Thosre
Illustrations by Sunil Gokarn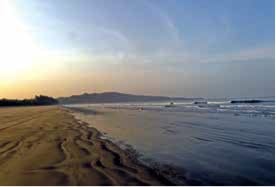 As travel enthusiast P K Ghanekar describes in this article, Diveagar provides a window into Konkani life and culture, and not to forget, the chance to dig into sumptuous meals of fish curry and rice with some solkadhi and kokam sherbet.
Text by P.K. Ghanekar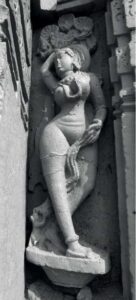 Divine architecture and sculpture is what embodies the Nilakantheshwara Temple, Nilanga. Dr. Maya J. Patil (Shahapurkar), Deputy Director, Directorate of Archaeology and Museums, Maharashtra State, takes you on a journey of the myriad art forms that the temple showcases and explains the meaning of what they represent.
Text by Maya Patil (Shahapurkar)
Photographs by Ram Jeurkar and Dhanashree Bapat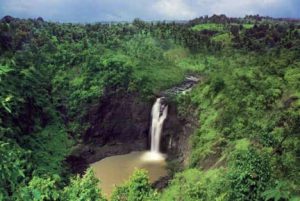 Today it is almost a luxury to find unspoilt getaways with hill stations being either commercialized
or overcrowded,Jawhar, referred to as the 'Mahabaleshwar' of Thane district, is a rare exception. It is also the home of the Warlis, famous for their traditional art. Ranadeep Bhattacharyya and Judhajit Bagchi experience the soothing effect of connecting with their own selves even as they trek through lush forests, get mesmerized by a sunrise and soak under the gushing force of a huge waterfall.
Text and photographs by Ranadeep Bhattacharyya and Judhajit Bagchi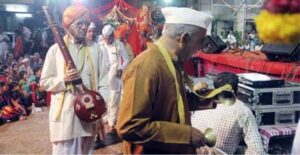 'Bhaarood' the age old song and theatre performance continues to hold sway in the villages of Maharashtra. Ramchandre Dekhane explains the elements of the Bhaarood, and its stock characters.
Text by Ramchandra Dekhane, translated by Sunil Ganu
Photographs by Dhanashree Bapat and Sunil Gokarn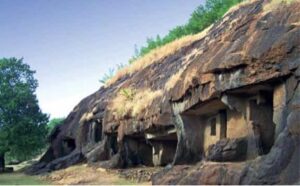 Rock-cut caves in Maharashtra offer an interesting glimpse into how the monks of both Hindu and Buddhist faiths lived centuries ago. Veteran archaeologist M.K. Dhavalikar demystifies the beautifully set caves of Kuda for our readers.
Text by M.K.Dhavalikar
Photographs by Prachi Chaudhari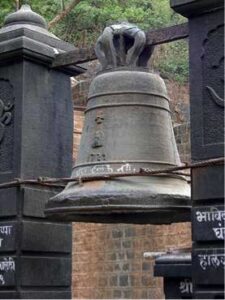 A visit to Vasai fort, dating back to 1532 makes for a great day trip away from Mumbai for history buffs. Pascal Roque Lopes gives us a tour of the fort.
Text and photographs by Pascal Roque Lopes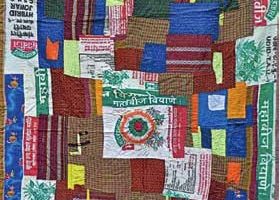 Quilt designer and collector Geeta Khandelwal has always been fascinated by the artistic endeavours of quilt makers across the world and this is what led her to study specifically the pattern of making godharis in Maharashtra, eventually leading to authoring a book on the subject. This short passage from the book brings out the finer nuances of how quilts are made without the use of any gadgets or even finer cloth of any kind.
Text by Geeta Khandelwal
Photographs by Geeta Khandelwal and Charu Gupte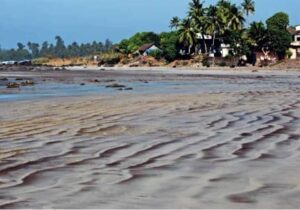 Maharashtra has a beautiful coastline of more than 700 kilometers and one finds on this stretch some of the most beautiful beaches. Rajiv Nashikkar's account of a weekend away around Dapoli will have you packing your bags straight away.
Text and photographs by Rajiv Nashikkar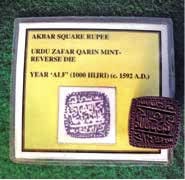 Mahesh A Kalra, the curator of the Dinesh Mody Museum delves into the museum's collection of coins, many of which are literally worth their weight in gold, and beyond for the history they have to offer.
Text and photographs by Mahesh A Kalra
Photographs courtesy of the Dinesh Mody Numismatic Museum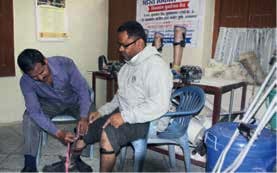 In Pune, the Bharat Vikas Parishad is a socially committed organisation that has undertaken the task of providing the Jaipur Foot free of cost to those who need it. With nothing but donations helping it, Harish Thakkar explains how they have carried out this noble task over the years, helping more than 5,500 people step out of their misery on their own two feet.
Text by Harish Thakkar
Photographs by Amit Thakkar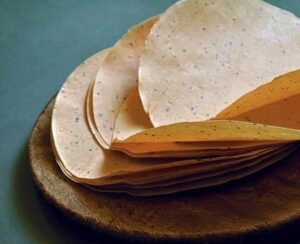 No Maharashtrian meal is complete without some deliciously crisp and crunchy papad or kurdai to go with it. Radhika Ghate gives us a step by step account of the processes involved in making these little bites of crispy heaven.
Text by Radhika Ghate
Photographs by Prutha Kulkarni