Description
This spectacular issue of Heritage India makes a splash with its feature on Holi, the festival of colours. Drift down the river Narmada, the river of life, and also explore the lives of the traditional fishing communities of India. This issue also brings you a stunning photo feature on the magnificent tiger, the national animal of India. Another article puts under the spotlight the traditional sport of Mallakhamb, that pushes the limits of possibility, and we also take a look at the ancient mathematical systems of India. From the temples of Mamallapuram, to the royal dynasties of Kochi and the Sattriya dances of Assam, travel across India with your quarterly keepsake – Heritage India!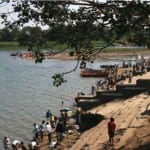 The Narmada is one of India's seven holy rivers, revered and invoked in prayer, prose and poetry. In fact the word "Narmada" literally means 'She Who Pleases'. Prehistoric life-forms, early man, tribal society, Puranic personages, kingdoms, battlefields of medieval India, and cities of today – the Narmada has been a constant force and factor in the lives and events played out on the vast stretches of central India. Padma Raghavan and Savita Narayan delve deeper into this force of nature, with photos by Kumar Mangwani.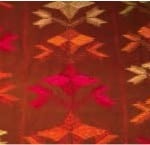 Phulkari, meaning "flower working", is an embroidery technique which was developed in the fifteenth century. Whether it's the fine chain-stitch of Kashmir or the Karchobi embroidery of Rajasthan, ornate Zardozi work or Kantha, Bidri, Soof, Chikankari or any other form, the varied traditions of embroidery reflect the country's diverse cultures. Kritika Kaur explains how Punjab brings to this diversity, its own style and spirit through its beautiful Phulkari creations, with photos by Rajbir Singh.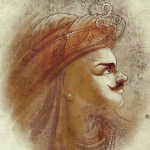 Forty years after the death of Shivaji, in the year 1721 A.D., at the young age of twenty two, Bajirao was appointed by Shahu Maharaj of Satara to succeed his father Balaji Vishwanath as Peshwa (Prime Minister). Dilip Kher describes how the expert swordsman,outstanding rider, master strategist and leader by example, Bajirao I succeeded his father as Peshwa when he was only twenty two years of age, launching into an illustrious military career that occupies its own special place in the annals of Maratha history. Photos by Sachin Naik and Sandesh Bhandare.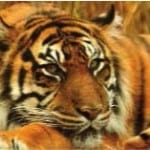 Grace, power and stealth blend together in perfect proportion to create the tiger – India's national animal. Feared, respected and worshipped, this masterpiece of nature has now been reduced to pitiful numbers as rampant poaching and loss of natural habitat has played havoc. Our survival depends on the survival of the tiger, as Amol Khedgikar explains. Photos by Trishant Simlai and Amol Khedgikar.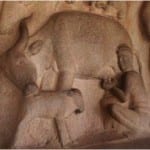 The art and architecture of Mamallapuram, a small seaside town close to Chennai, was established and evolved in the 7th and 8th century A.D. during the reign of the Pallava kings. Randhir Khare describes how nature here plays sculptor, working with wind and water on stone surfaces to create a baffling variety of forms and textures, with photographs by Susan Bullough Khare.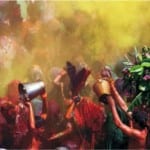 'Fervour, zest and revelry drenched in a million colours', is what best describes the festival of Holi. Haridini Hirlekar-Simson immerses herself in this Hindu religious festival celebrated across India, marking the end of winter and welcoming the onset of spring, with stunning images by Kumar Mangwani.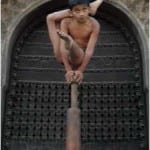 Shrinivas Havaldar explains the skill behind Mallakhamb, a traditional form of Indian gymnastics, which combines dexterity and agility with strength and stamina. The fluidity and grace of a Mallakhamb gymnast, balanced perfectly on just a sleek vertical pole, muscles taut and defying gravity, is a sight to behold, with photos by Sachin Naik.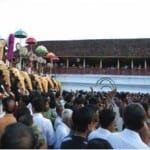 Surviving an age of turbulence and change, the Kochi Royal family blended the old and the new and evolved an expansive tradition of vision and governance that was marked by far-reaching liberalism and humaneness, as shown by Ammini Ramachandran, with photos by Siddharth Kalloor and Scribes on the Road.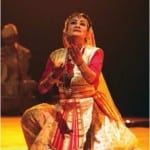 From its birth, as a dance form of celibates in cloistered Sattras, to its recognition as a classical form, the Sattriya of Assam has evolved dramatically with the support of teachers, performers and those who believe in its true worth. Sunil Kothari shows the story behind the art, with photos by Avinash Pasricha, and thanks to the Sangeet Natak Akademi, New Delhi.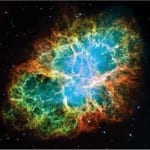 If the Golden Age of Indian Astronomy was marked by the arrival of Aryabhata in the fifth century C.E., it can be said to have closed in the twelfth century with the genius Bhaskaracharya who was not only a mathematician and astronomer but also a poet. Mathematician and astronophysicist Jayant Narlikar uncovers the complexity of mathematical thought in ancient India.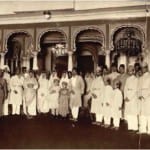 Once aglow with gracious living and the ethos of aristocracy, the splendid Deodis in Hyderabad have either vanished or lie in ruin. Though the times have no space for them any more, Rani Sarma shows how they once were the bastions of power and dignity and the seedbeds of a way of life. Photographs by Shiela Karan, Praful Puranik, Mangala Devi Bhale Rao and Sunna Mirza.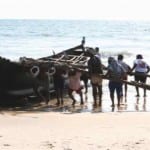 In ponds, pools, rivers, streams and along the incredible coastline of the Indian peninsular, fishing communities continue their age-old struggle with water – to make it bear fruit. Randhir Khare describes how though each community may have its own social and cultural ethos, a common thread weaves them together into a magnificent tapestry of tradition. Photos by Susan Bullough Khare, Scribes on the Road and Sachin Naik.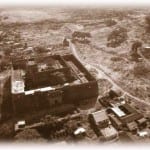 Fort Jadhav Gadh, has been restored with sensitivity and an awareness of the intrinsic flow of its open and covered spaces. Interior and exterior elements of colour, texture, material and design enrich its heritage identity. Randhir Khare shows the restoration process, with photos by Susan Bullough Khare.