Description
Heritage India marks its second anniversary by celebrating the beauty of India. Each issue of Volume 3 will feature an article on the breathtaking Himalayas. Admire the magnificent lions of Gir, and allow the majesty of Agra fort and the intricacy of the Ranki Vav stepwell flood your senses. This issue also features a guest article by Ustad Amjad Ali Khan himself on the Sarod. Journey across the subcontinent with Heritage India!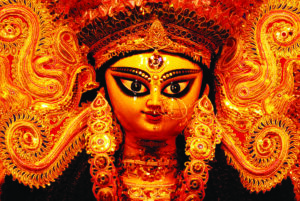 Durga Puja is synonymous with West Bengal. It is the yearly occasion when the many faceted Devi is worshipped and people celebrate the power of the Great Mother.
The banks of the River Hugli resound with the enthusiastic chants of 'Bolo Durga Maiki Jai' (Glory be to Mother Durga) as devotees carry the idol of the Goddess on their shoulders, in a procession for immersion. Only after an entire year will Devi Durga 'return' to her home, to spend five days among her devotees. These five days will be celebrated as Durga Puja, the grand festival of West Bengal and the most important event in the calendar of all Bengalis.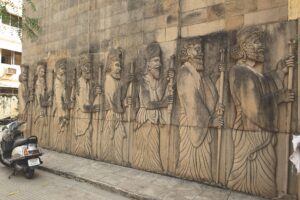 The Parsis are not only the people whose history was etched in times gone by. They are also a people known to be pioneers of modernity with their roots stretched into classical antiquity and beyond. Today they are known for contradictory reasons—for their dwindling numbers, as well as their contribution to the makings of modern India. The names of Dadabhai Naoroji, Pheroshah Mehta, Jamshedji Tata, Madam Cama, Shapourji Saklatwalla, M.M. Malbari, J.R.D. Tata, Homi Bhabha, Zubin Mehta and Freddy Mercury stand out. But what is forgotten is that these people once ruled a greater part of the civilized world for more than a thousand years (550 B.C to 651 A.D.).