Description
Discover Maharashtra with a bird's eye view through the breathtaking sport of Paragliding! Soar above the majestic Sahyadris and Deccan plateau. The turtle festival of Velas, and the tranquillity of Phansad sanctuary and Dhamapur will rejuvenate you. Explore the majestic Kandhar fort and Jain caves of Mangi-Tungi. With Diwali around the corner, our recipes will sate your appetite. Discover why Maharashtra is truly unlimited in this exciting issue of Maharashtra Unlimited!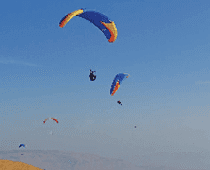 If you have always envied the birds for being able to soar in the skies, here's how you can do it too.Learn paragliding to be able to experience the thrill of free flying or just sign up for a 'tandem flight' with any of the paragliding schools in Maharashtra, suggests Abhay Ghanekar
Text by Abhay Ghanekar
Photographs by Rahul Rao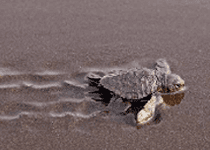 The sight of turtle hatchlings just out of their nests and making their ponderous way to the Arabian Sea can be an exhilarating sight indeed. Don't just watch this in documentary films, rather head out to Velas in Ratnagiri to see the spectacle unfold in real life, suggests Samir Madhani
Text by Samir Madhani, Gaurav Issar
Photographs by Samir Madhani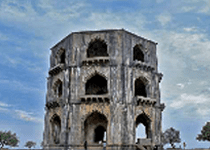 The most common as- Kumar Mangwani | Photographs © Kumar Mangwani, Yogesh Kardile sumption made about Ahmednagar district is that it is a droughtprone arid regionwith scattered industrialhubs. However, as Kumar Mangwani points out, it has much more to offer by way of Mughal era's forts and tombs, places of pilgrimage, a sanctuary for blackbucks and the showcasing of India's military might,among other spots of historical, mythological and environmental interest.
Text by Kumar Mangwani
Photographs by Kumar Mangwani,Yogesh Kardile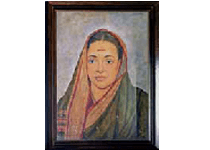 A great social leader and a visionary who thought far ahead of er times, Savitribai Phule was a trailblazer and beacon of light who opened the doors for women's education in the country. She refused to accept the dogmas imposed by the society of that time, and her ceaseless striving helped women come out of the gloomy darkness of eternal despair and find their own identities.
Text by Madhavi Vaidya (Translation by Ujjwala Joglekar)
Photographs by Sachin Naik, Kiran Kalamdani
Sketch Rasika Kale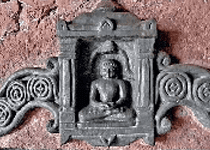 The Jaina caves on the hills of Mangi- Tungi are revered not only because of the often heard stories of miracles but also because they offer an insight into the Jaina community's lineage of Tirthankaras says Viraj Shah.
Text by Viraj Shah
Photographs by Ashutosh Bapat, Viraj Shah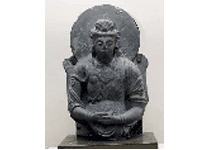 Courtesy – Directorate of Archaeology and Museums, Govt. of Maharashtra
The Central Museum in Nagpur has a mesmerising collection of antiquities that provide a glimpse of the land and people of the past in central India, says Prof. Dr. Chandrashekhar Gupta.
Text by Chandrashekhar Gupta
Photographs by Rajesh Joshi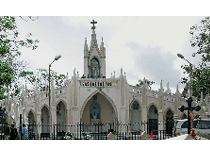 Fleur D'Souza reiterates the history of howMount Mary's Basilica at Bandra, Mumbai,came to be built and the iconic status it has for people of all faiths.
Text by Fleur D'Souza
Photographs by Madhura & Anand Katti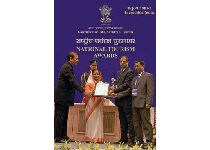 While medical tourism is gaining in strength across the country, Maharashtra has been at the forefront with the availability of large-sized hospitals, state-of-the-art diagnosis and treatment equipment and highly experienced doctors and supporting medical staff says Rajeev Chaudhary
Text by Dr. Rajeev Chaudhary
Photographs by Ruby Hall Clinic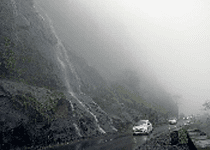 The best place to enjoy the monsoon showers and feast your sights on a verdant landscape shouldered by the majestic ranges of the Sahyadris is undoubtedly the Malshej Ghat, recommends P. K. Ghanekar
Text by P. K. Ghanekar
Photographs by Atul Kajale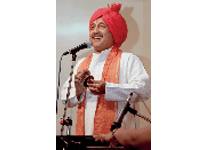 Aruna Dhere and Varsha Gajendragadkar highlight the salient aspects of the Kirtan, a unique traditional practice in Maharashtra that intersperses hymns sung in praise of god with social messages, witty banter and music to not only show the audience the right path to a meaningful life but also entertain.
Text by Aruna Dhere ,Varsha Gajendragadkar
Photographs by Sachin Naik, Ambarish Khare, Milind Dhere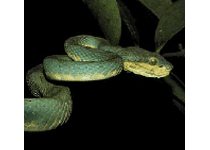 The Phansad Wildlife Sanctuary, located about 152 kms from Mumbai, may not have glamorous beasts such as the lions, tigers or elephants to feast your sights on but it certainly stands out for its wide variety of birds, insects, deer and of course the leopard, says Anirudh Chaoji.
Text by Anirudh Chaoji
Photographs by Monish Dave, Pallavi Ghaskadbi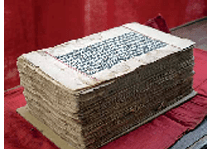 Shri Jnaaneshwara's poetic commentary on the Bhagawad Geeta has been a source of guiding light that shows man the way ahead in a spiritual exploration. G B Deglurkar helps discover the virtues of life and the meaning of existence as explained in this spiritual epic.
Text by G B Deglurkar
Photographs by Sachin Naik, Sanket Patil, Eknath Bawane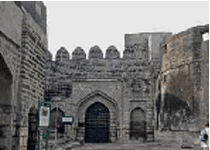 The Kandhar Fort, which was a seat of political power during the Rashtrakuta rule in 9th century CE, commands a special place in the history of Maharashtra, says Prabhakar Deo.
Text by Prabhakar Deo
Photographs by Vijay Hokarne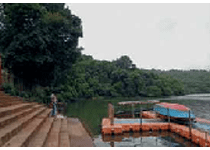 Ambarish Khare provides an account of a small village in the Konkan area which finds a mention in most of the tourist literature because of its lake that is perhaps the biggest of its kind in the region. That apart, Dhamapur gives you that essential cut-off from urban chaos .
Text by Ambarish Khare
Photographs by Meghaneel Watve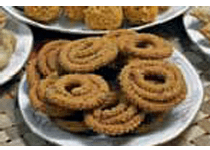 How can the festival of lights be complete without a plate of chivda, chakli, ladoos, anarse, shankarpali and so on? Read on to find out what makes the Diwali pharal so special with tips by Radhika Ghate on how you can make it on your own
Text by Radhika Ghate
Photographs by Sachin Naik
Delicacies courtesy – Shrama – Sahakar Mahila Sangh, Narayan Peth, Pune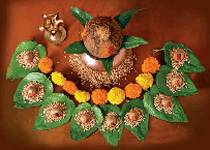 The Navaratri festival is celebrated all over the country on a grand scale. However, each state has a different style of celebrating this triumph of good over evil. In Maharashtra it is a time when the rapid pace of life takes a break to pay tribute to the many forces that govern us as also an opportunity to build up camaraderie and positivism, says Varsha Gajendragadkar
Text by Varsha Gajendragadkar
Photographs by Milind Dhere