Description
Come explore the dazzling city of Mumbai with this issue of 'Maharashtra Unlimited'. Home to more than 15 million people, visiting Mumbai is an overwhelming experience. From the glamour of Bollywood to the serenity of its Buddhist heritage, the city is full of contrasts. With articles by historians and archaeologists, we tell you the story of Mumbai before and during its colonial period. Take a look inside the exclusive residence of the Governor, and then enjoy the beaches of Mumbai. Let us take you on a breath-taking tour of Mumbai with 'Maharashtra Unlimited'!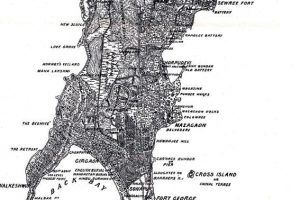 We kick off our Mumbai special issue with the history of Mumbai, the Goddess of the western sea. Read about Mumbai's ancient Buddhist heritage, and its turbulent coming of age during the era of colonial expansion. M.K. Dhavlikar and Suraj Pandit delve into the past to tell us the story of the seven islands.
Text by M.K. Dhavlikar and Suraj Pandit
Photographs by Suraj Pandit, Siddharth Kale, Manjiri Bhalerao and images courtesy the Gazetteer of Bombay City and Islands, Government of Maharashtra, and the British Library Board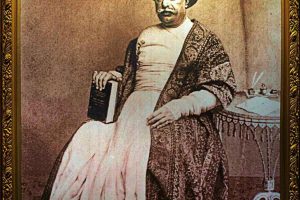 Jagannath Shankarshet alias Nana Shankarshet was the sculptor of modern Mumbai in the true sense of the term. There was no field – religious, social, economic or political which did not benefit from Nana's vision. He was the man who helped transform a rural Mumbai into an urban one, gaining the admiration and respect of not only the locals but also the government and those visiting from abroad. Here's a sketch of his life and work by G B Deglurkar.
Text by G. B. Deglurkar
Photo courtesy of the Bhau Daji Lad Museum, Mumbai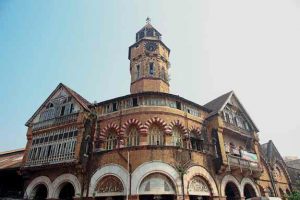 While its most enduring structures were built during the British period, Mumbai boasts of several architectural masterpieces,ranging from caves, forts, churches, mosques, temples to neo-Gothic public buildings, Art Deco structures, mills and chawls. Shraddha Bhatawadekar describes this architectural testimony to the transitions that the island city has witnessed and together portray the image of Mumbai as an important cosmopolitan, commercial centre.
Text by Shraddha Bhatawadekar
Photos by Samir Madhani and Sachin Naik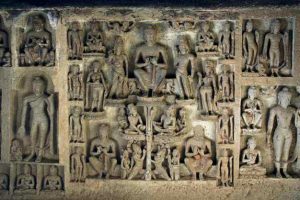 The caves of Mumbai are the only prominentlyvisible material remains of its pre-Portuguese past. Along with Elephanta, a UNESCO recognised World Heritage Site, they provide a glimpse of the beginnings of rock-cut architecture in Mumbai as also a peek into the influence of Buddhism, says Suraj Pandit.
Text by Suraj Pandit
Photographs by Suraj Pandit and Manjiri Bhalerao
From being a loosely connected network of islands, to a megapolis that never stops moving, the transport networks of Mumbai have come a long way. Neha Dhavale takes us back to the days when the Victoria buggy ruled supreme, and traces the evolution of Mumbai's transport networks.
Text by Neha Dhavale
Photographs by Sachin Naik
Mayur Thakare recounts the history of how the defense system of the erstwhile Bombay and Salsette islands came into being, pointing out the significant aspects of some of the city's forts and bastions.
Text by Mayur Thakare
Photographs by Mayur Thakare and Amit Rane
Images courtesy of the British Library Board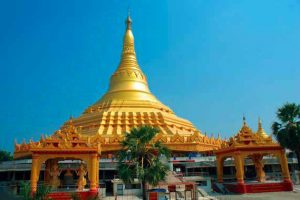 The Global Vipassana Pagoda located in the southwest of Mumbai near Gorai beach is Asia's tallest stone structure that majestically rises in the sky against the blue background of the Arabian Sea. Surrounded by important ancient Buddhist heritage sites and close to Sopara, the ancient harbour city of Shurparak or Supparaka blessed by the holy footprints of Buddha's disciples, this Pagoda is a landmark monument that brings us closer to the philosophies and teachings of the great Buddha, says Prof M A Deokar.
Text by M.A. Deokar
Photographs by B. Manoj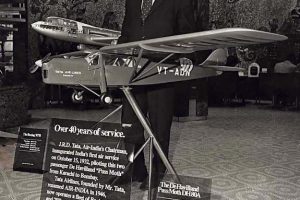 When it comes to Indian industry, there has hardly been anyone of the stature of J.R.D Tata. But there were many more facets of this eminent personality apart from his business acumen, as showcased here by Radha Gosavi.
Text by Radha Gosavi
Photographs courtesy of the Tata Central Archives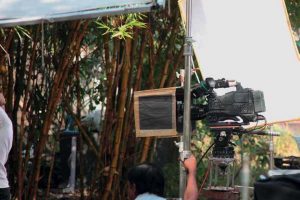 India produces around a quarter of the world's films, making it the largest film industry in the world. Of these, 60 per cent films are made in Mumbai. And 30 per cent of these get filmed in Film City. The Bollywood Tour will give you a ringside view of how films, television soaps and commercials are shot on the turf of Film City. There's also the possibility of getting to within hand-shaking distance of your favourite television actors. Take a tour then with Tania Kamath, before you actually hop on to the Bollywood bus.
Text by Tania Kamath
Photographs by Samir Madhani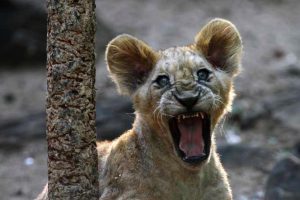 National Park on the periphery of Mumbai offers to the tourists, naturalists, birdwatchers and environment researchers a fascinating treasure of wildlife and innumerable plants and trees, say Sunil Limaye and Ranjan Desai.
Text by Sunil Limaye and Ranjan Desai
Photographs by Prashant Masurkar, Sunjoy Monga, Jagdish Wakale, Sunil Limaye, Raju Bandekar, Vinayak Parab, and Samarth Parab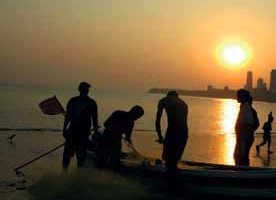 Though Mumbai is an island city, the city's high population has left little room for its beautiful beaches. Among the few popular stretches along the Arabian Sea are the Juhu beach and the Girgaum Chowpatty. In such a densely populated city, it beaches are a breath of fresh air, and their vibrant atmospheres bring together citizens of all ages. Explore Mumbai's beaches with Anand and Madhura Katti.
Text and photographs by Anand Katti and Madhura Katti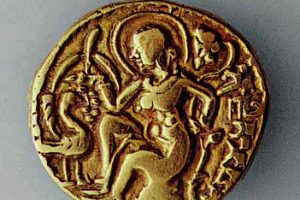 The RBI Monetary Museum in Mumbai offers a fascinating glimpse into the world of money beginning from the time when emperors used gold coins to the current trend of e-money, says the museum's curator P V Radhakrishnan.
Text by P.V. Radhakrishnan
Photographs courtesy the RBI Monetary Museum, Mumbai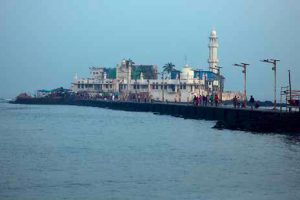 From temples to churches and mosques to Agiaries; Mumbai abounds in places of worship for people of all religions and believers in all faiths. Shraddha Bhatawadekar and Hetal Gada take us to some of the oldest shrines around the city.
Text by Shraddha Bhatawadekar and Hetal Gada
Photographs by Samir Madhani, Sachin Naik and Hetal Gada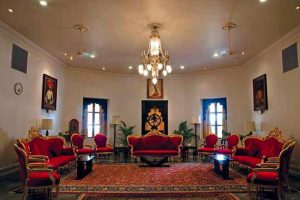 A house with a history of more than 300 years, the Raj Bhavan has interesting tales woven around it. The residence of no less than the governor of Bombay, A.P. Jamkhedkar takes us through this historic house.
Text by A.P. Jamkhedkar
Photographs by Sunil Gokarn, Sachin Naik, Sahil Rao and Manjiri Bhalerao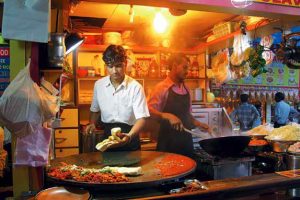 Whether on a special food trail or simply hungry, Mumbai's traditional eateries offer wholesome dishes that leave most craving for more… Anand and Madhura Katti explore the city for places that the foodies love to visit.
Text and photographs by Anand Katti and Madhura Katti