Description
Start your summer holidays on the cool heights of Matheran or the mountain fort of Pratapgad. In this issue, we escape to the Bordi beach, explore tigers sanctuaries and marvel at the flamingoes of Bhigwan. Let the sculptures of Koppeshvara amaze you, and journey through time with the Town Hall Museum, Kolhapur, or let loose your adventurous streak and go rock-climbing. As with every issue, of MU, we bring you a small taste of Maharashtra, the Great State.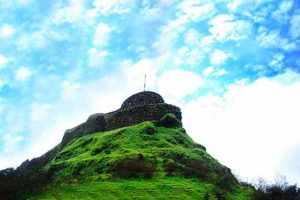 An unconquerable fort, overlooking deep valleys and dense forests. Pratapgad, near Mahabaleshwar is the site of one of Chhatrapati Shivaji Maharaj's most celebrated victories over the notorious general Afzal Khan. Ranadeep Bhattacharya and Judhajit Bagchi trek up Pratapgad to reveal its secrets.
Text and photographs by Ranadeep Bhattacharya and Judhajit Bagchi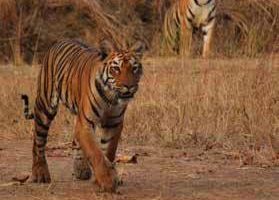 The launch of Project Tiger in the 1970s saved the majestic Bengal tiger from near extinction in India. Noted wildlife expert Anirudh Chaoji shows us where the big cat can be spotted across Maharashtra.
Text by Anirudh Chaoji
Photographs by Sameer Raut, Anirudh Chaoji, Naresh Chandak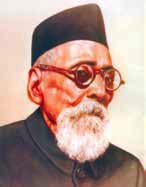 A pioneer of female education and a champion of widow remarriage, Maharshi Karve represented the best of a generation that strove to reform Indian society, and rescue its women. We pay tribute to one of Maharashtra's leading lights of the early 20th century.
Text and photographs courtesy of Maharshi Karve Stree Shikshan Samstha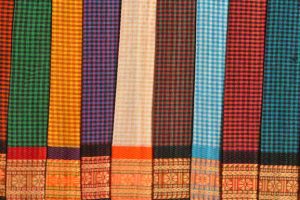 Coloured cotton checks with borders of gold are typical of the Pune sari. However, this weave, native to Pune, almost died out a few decades ago until revived by an entreprising weaver. Brinda Gill tells us the story behind the sari.
Text by Brinda Gill
Photographs by Satyajit Gill, courtesy of Shri Chintamani Silk Mills Pvt Ltd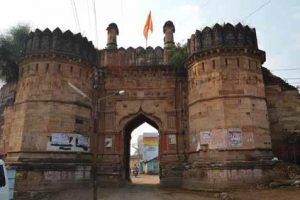 Once a part of the mythical forest of the Ramayana, the Dandakaranya, Amravati maintains strong links with its historical and mythical past. Chandrashekhar Gupta delves into the legends that make Amravati, and gives us a tour of the district as it is today.
Text by Chandrashekhar Gupta
Photographs by Om Pundkar, Pranay Tiwari and Rahul Gupta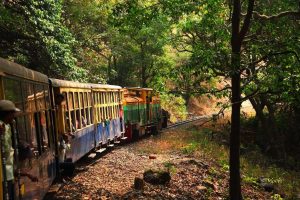 Sometimes a journey is as important as the destination. Matheran, India's only completely pedestrian hill station has charmed its visitors for over a century. Susheela Nair takes a ride on the toy train to Matheran and its old-world delights.
Text by Susheela Nair
Photographs by Samir Madhani, Gaurav Issar and Yogesh Chavan
A UNESCO World Heritage Site, Ellora is nothing short of breathtaking. In the first of a series of articles on Ellora, Suraj Pandit explores its esoteric Buddhist caves.
Text by Suraj Pandit
Photographs by Prachi Chaudhari, Manjiri Bhalerao and Suhas Asnikar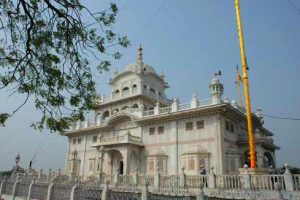 The final resting place of Guru Gobind Singh in Nanded, the Sachkhand Shri Hazur Abchalnagar Sahib welcomes pilgrims from across the country. Satpal Singh Gill tells us the history of this place, sacred to millions.
Text by Satpal Singh Gill
Photographs by Sachin Naik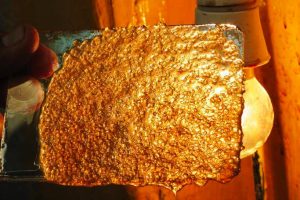 Sugar is one of Maharashtra's most important crops, and the sugar industry is the mainstay of rural Maharashtra. Vikramsingh Ghatge and Pandurang Thorat explain the process of making sugar.
Text by Vikramsingh Ghatge and Pandurang Thorat
Photographs by Karan Thorat and Sachin Naik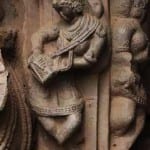 Close to Kolhapur, by the banks of a river, the temple of Koppeshvara stands in serenity. Noted archaelogist, G.B. Deglurkar highlights the beauty and significance of Koppeshvara's divine sculptures.
Text by G B Deglurkar
Photographs by Sunil Kapadia, Shreenand Bapat, Suhas Asnikar and Yogesh Prabhudesai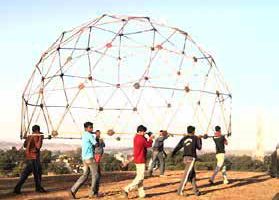 A belief that education must suit the needs of the people, and that the best way to learn is by doing things yourself sets Vigyan Ashram apart. Ranjeet Shanbag teacges us a bit more about the philosophy behind the learning at Vigyan Ashram.
Text by Ranjeet Shanbag
Photographs courtesy of Vigyan Ashram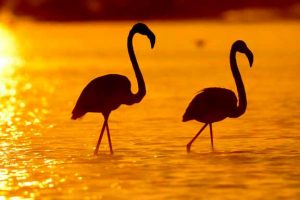 Samir Madhani captures the flamingoes of Bhigwan, and its other birds in all their majesty in this beautiful photo-feature.
Text by Samir Madhani
Photographs by Samir Madhani and Ashok Kapadia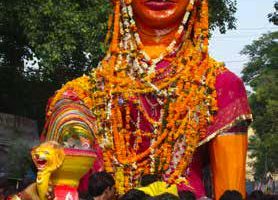 More than just a festival, the Marabats and Badgyas of Vidarbha give people a public platform to talk about social problems. Chandrashekhar Gupta shows us a new side to this old festival.
Text by Chandrashekhar Gupta
Photographs by Rahul Gupta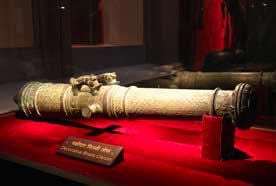 The Town Hall Museum, Kolhapur contains historic treasures and works of art by Indian masters. Yogesh Prabhudesai goes back in time through the artefacts of the Town Hall Museum.
Text and photographs by Yogesh Prabhudesai
Courtesy of the Directorate of Archaeology and Museums,Government of Maharashtra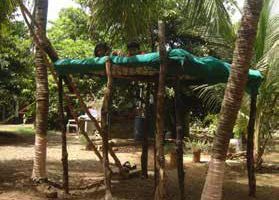 Bordi beach and Dahanu have long been favoured getaways of busy Mumbaikars. Anand and Madhura Katti take a stroll on the white sand beach bordered by fragrant orchards.
Text and photographs by Anand Katti and Madhura Katti
An adventure sport that is increasingly popular in India, rock-climbing challenges you both physically and psychologically. Samir Patham has some handy advice for dare-devils willing to defy gravity on rock walls.
Text by Samir Patham
Photographs by Monish Chakraborty and Samir Patham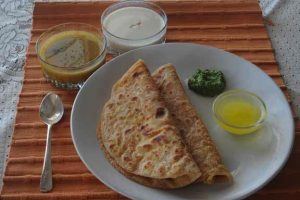 Nothing captures the essence of Maharashtra like its traditional delicacies. Radhika Ghate shares her kitchen secrets to make the perfect Puran Poli and the silkiest Shrikhand.
Text by Radhika Ghate
Photographs by Sachin Naik