Description
The monsoon issue of Maharashtra Unlimited (MU Volume 3 Issue 3) takes you to the beautiful emerald escapes of Tamhini, Lonavala-Khandala, and Mamacha Gaon. The historical Bhau Daji Lad museum and majestic Chhatrapati Shivaji Terminus in Mumbai are also featured. Get to know the lesser known beaches of Konkan like Bhandarpule, Aare-Ware and Malgund better. The stunning wildlife of Jalna and the intricate craft of the Tambats will hold you spellbound and of course, no issue is complete without Maharashtrian delicacies. Explore the 'Great State' with Maharashtra Unlimited!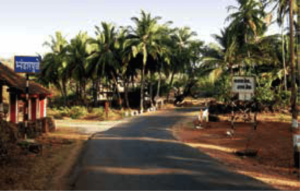 While the better known beaches of Konkan draw large crowds, there are smaller, equally beautiful beaches tucked away like those at Bhandarpule, Aare Ware and Malgund. It is here that a traveller in search of peace might find solitude on golden sands.
Text by Ashutosh Bapat
Photographs by Suhas Asnikar, Dhanashree Bapat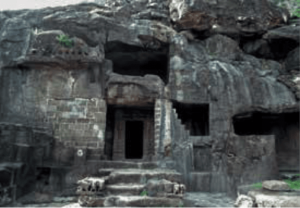 A group of Jaina caves dating back to the 10th century CE, the caves at Ankai-Tankai in the Yeola taluka of Nashik show us how hill forts and temple caves co-existed in harmony, offering us a glimpse into the social and religious life of this period.
Text by Viraj Shah
Photographs by Saili Palande-Datar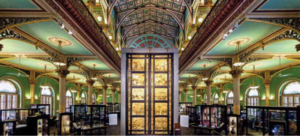 Originally built to display arts and crafts sent to the 'Great Exhibition' at London's Crystal Palace in 1851, the Victoria and Albert Museum of Mumbai carries forward a grand legacy today. Renamed Dr. Bhau Daji Lad Mumbai City Museum in honour of one of its most stalwart founder-supporters, the museum today presents a rare view of the life of Mumbaikars from the 18th, 19th and 20th centuries.
Text and photographs courtesy of The Bhau Daji Lad Museum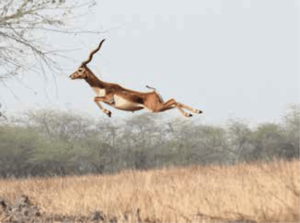 Although it is a bustling town in Marathwada, Jalna is blessed with abundantly rich wildlife. Deer, nilgai, peacocks, foxes, wolves, jackals and a large variety of birds still call Jalna their home, making it a great starting point for wildlife enthusiasts and photographers.
Text and photographs by Sameer Raut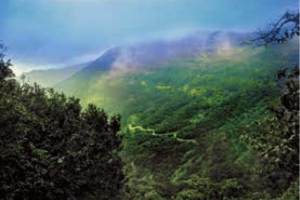 Conveniently located between Mumbai and Pune along the expressway, Lonavala and Khandala have been the favourite quick getaways from the metropolis for decades. Their true charms can be seen in the monsoons when the hills come alive in the rain.
Text by Judhajit Bagchi and Ranadeep Bhattacharya
Photographs by Judhajit Bagchi, Ranadeep Bhattacharya, Manjiri Bhalerao, and A.P. Jamkhedkar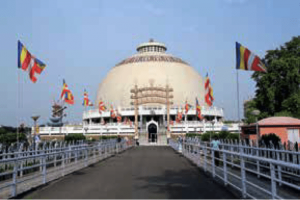 The erstwhile capital of the Central Provinces, Nagpur is also home to the Zero Mile Stone. Dr Gupta takes us on a quick journey through the second capital of Maharashtra.
Text by Dr. Chandrashekhar Gupta
Photographs by Rajesh Joshi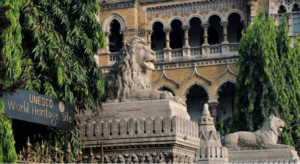 The very first railway station built in all Asia in 1853, the Chhatrapati Shivaji Terminus in Mumbai is a UNESCO World Heritage Site. Shraddha Bhatawadekar explores the grand edifice that marked the beginning of a new era.
Text and photographs by Shraddha Bhatawadekar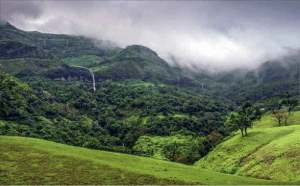 Just a couple of hours from Pune, the winding hill roads lead to a beautiful emerald escape dotted with waterfalls. Jyoti Ranes guides us through the best of Tamhini, Mulshi and Kolad.
Text and photographs by Jyoti Rane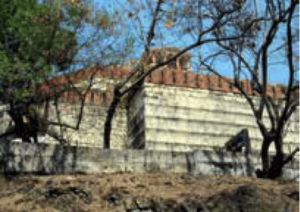 The Parvati temple on top of a hillock has a commanding view of Pune. Huned Contractor climbs up to the top to understand the history behind this place of sanctity built under the rule of the Peshwas.
Text and photographs by Huned Contractor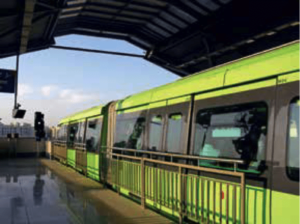 Anand and Madhura Katti decide to take a ride on the brand new monorail to provide a first-hand account of riding above Mumbai.
Text and photographs by Anand Katti and Madhura Katti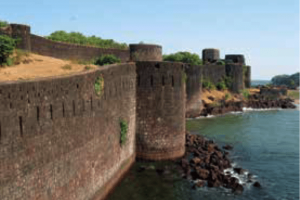 Strategically the most important sea fort and always in the limelight in the course of the Maratha naval history, Vijaydurg is an impressive monument dating back to the 12th century. Ashutosh Bapat walks through time as he visits Vijaydurg.
Text by Ashutosh Bapat
Photographs by Suhas Asnikar and Dhanashree Bapat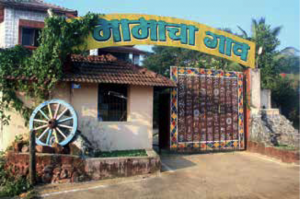 Mamacha Gaon, a quiet refuge nestled in the green expanse of Boisar, is a beautiful example of old world charm mingled with progressive attitudes. Madhulika Dash writes about her stay in this oasis of tranquillity.
Text by Madhulika Dash and Way2Hotels
Photographs by Varun Inamdar and Way2Hotels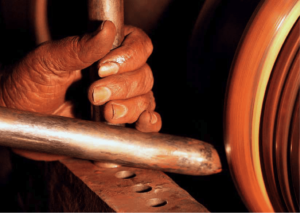 Pune is known for its beautiful handcrafted copperware. Kishore Karde, a copper artist himself belonging to the Tambat community reveals the history behind these vessels.
Text by Kishore Karde
Photographs by Swarup Dutta and INTACH Pune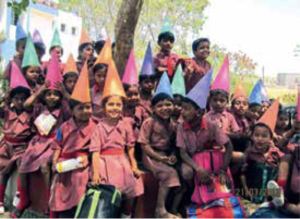 Snehalaya in Ahmednagar, literally meaning the 'abode of love' is a shelter for the most vulnerable of society, providing them relief in their turbulent lives by working for the children of commercial sex workers and for HIV patients among others.
Text by Ulka Athale
Photographs by Ambadas Chauhan, courtesy of Snehalaya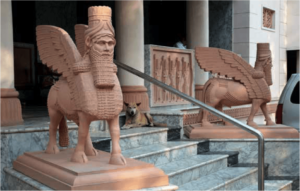 For the Zoroastrians of Pune, the Kadmi and Shahenshai Anjuman Dar-e-Meher make for an important and highly sacred place of worship while the hall adjacent to the fire temple is where many celebrations such as weddings take place. Khursheed Dinshaw takes a look at the history of this 'agiary' and the rituals that have been followed here for so many years, keeping the small and zestful community strongly bonded.
Text and photographs by Khursheed Dinshaw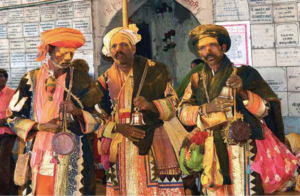 Sachin Upadhye, a priest at Jejuri himself, describes the tradition of Waaghyas and Muralis who act as the bridge between the devotee and the deity Khandoba, giving us a unique firsthand glimpse of their lives.
Text and photographs by Sachin Upadhye
Translated by Sunil Ganu
Apart from lush green hills and trickling waterfalls, the monsoon also brings with it cravings for traditional Maharashtrian snacks like vada pav and misal. And of course, no monsoon trek is complete without a cup of hot masala chai accompanied by crunchy bhajis. Radhika Ghate gives us the traditional recipes to create your own monsoon magic in the kitchen.
Text by Radhika Ghate
Photographs by Rasika Inamdar