Description
This issue of Maharashtra Unlimited urges our readers to explore the lesser known but equally beautiful corners of Maharashtra like the historical wonders of Gadchiroli district, the caves at Takali Dhokeshwar, the beach at Guhagar and the shrine at Nemgiri. It's time to start exploring the Great State with Maharashtra Unlimited.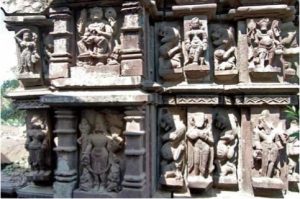 A region with a rich legacy of many rulers, Gadchiroli has huge tracts of unspoiled forests as well as temples and forts with an interesting past. Ashok Singh Thakur and Sonali Sachin Jahagirdar take a tour of the region to point out the places you definitely should visit.
Text and photographs by Ashok Singh Thakur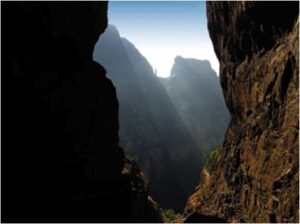 Located on a remote hilltop and a plateau, it has on offer beautifully carved temple and caves that make for a perfect night shelter. And of all the caves, the most majestic one that also draws the faithful in huge numbers is the one named Kedareshwar which has a huge Shivalinga in the centre surrounded by ice-cold water.
Text by P.K.Ghanekar
Photographs by Suhas Asnikar, Dhanashree Bapat, Manjiri Bhalerao and Swapnil Pawar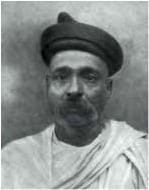 "Swaraj is my birthright and I shall have it" – these words by Lokmanya Tilak inspired millions of Indians. One of the first leaders of the Indian freedom movement, he was called the "Maker of Modern India" by Gandhiji. We know about his crucial part in shaping India; little is known about other roleshe played in life which made him a multi-faceted person.
Text by Deepak Tilak
Photographs courtesy of Lokmanya Tilak Museum, Shreekant Agashe and Kesari Maratha Trust, Pune

Handwoven 'Himroo' material is a traditional Aurangabad speciality. Himroo may be woven with silk, wool, cotton or jari (silver golden thread). Traditionally, it was only woven in cotton (warp) and silk (weft). It was a cheaper alternative for 'kimkhab', the more lavish brocade of silk and gold thread woven for royalty in 14th century. The weaves incorporate plain lines woven in different patterns – geometrical designs, designs inspired by nature, floral motifs, motifs from the paintings of Ajanta Caves, carvings from Ellora Caves, Bibi ka Maqbara and Taj Mahal, among others, informs Faisal Ahmed Quraishi.
Text by Faisal Ahmed Quraishi
Photographs by Faisal Ahmed Quraishi and Asim Khan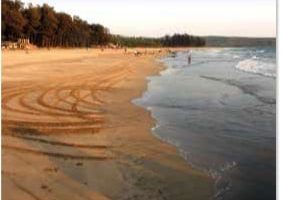 Nothing can match the relaxing feeling of digging your feet into the soft sands of a beach and gazing for long at the highs and lows of the waves riding in from the sea to crash on the shore. And the enjoyment gets it additional bonus from the tranquility that a place like Guhagar offers, not to forget the Konkani meals. Fish lovers of course will find themselves in seventh heaven with the wide variety that this region puts on the plate, says Ashutosh Bapat.
Text by Ashutosh Bapat
Photographs by Dhanashree Bapat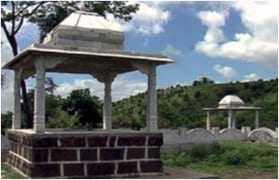 One of the most often visited 'kshetra' by Jaina pilgrims is that of the Digambar Jaina Atishayakshetra at Nemgiri which is famous for its 'miraculous' image of Parshvanath, believed to stay suspended in air at least 3 inches above the pedestal, thus allowing a piece of cloth to pass between the icon and pedestal. Even otherwise, the many other icons found here are objects of deep faith and reverence among those who visit to seek blessings and pay their respects.
Text by Viraj Shah
Photographs courtesy of the Digambar Jaina Atishaykshetra, Nemgiri, Jintur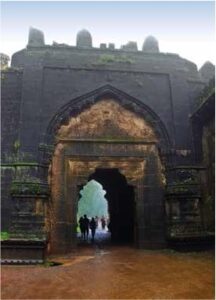 If a quick weekend getaway is on your mind and you would also like to have a taste of the quintessential Kolhapuri cuisine, chart out a plan to visit the triad of Pohale-Jyotiba-Panhala. Located close to one another, these spots are ideal for getting in touch with nature, exploring ancient monuments, forts and temples, and getting into a new bio-rhythm with long walks on trekking trails.
Text and photographs by Yogesh Prabhudesai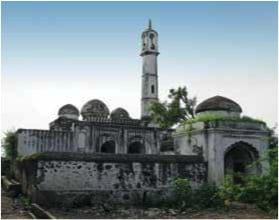 A fifteen metre white high minaret stands out against the thorny scrub vegetation of northern Maharashtra. Locals talk about the old days, when the minaret stood proudly with its twin. When one minaret was pushed, the people at the top of the minaret could sense a gentle swaying. And curiously enough, the top of the other minaret used to sway too. The twin minarets of Farkande, near Jalgaon, were famous for swinging together. However, only one of the two original minarets has stood the test of time, the other having collapsed in 1991.
Text by Narsingh Pardeshi
Photographs by Jitendra Marathe and Narsingh Pardeshi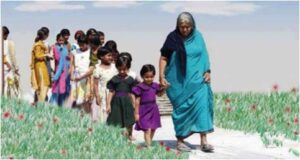 Her 65 year old life has been narrated before, but continues to inspire. The Sindhutai story was scripted in the Navargaon (forest) village of Wardha, when this daughter of an impoverished farmer Abhiman Sathe learnt about life and struggle first-hand. Recovering from a recent surgery, noted humanitarian and social activist Sindhutai Sapakal is, nevertheless upbeat about the road ahead. Things are tight at the Sanmati Bal Niketan, and her other ashrams, but she is hopeful, that as usual, sensitive citizens will lend a helping hand.
Text by Kalyani Sardesai
Photographs courtesy of Bal Sanmati Niketan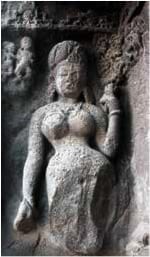 Rock-cut excavations are aplenty in Maharashtra and most of them offer interesting insights into the traditions of a medieval period. Among these, the cave temple of Siddha Dhaknath at Takli Dhokeshwar is worth a visit for its iconic group of sculptures as also for the scenic ambience that surrounds it.
Text by Shrikant Pradhan
Photographs by Sachin Naik and Shrikant Pradhan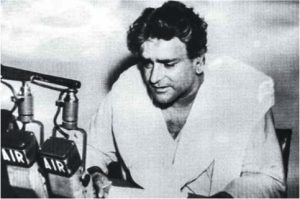 Nestled in Juhu in Mumbai, Prithvi Theatre is much more than just another venue for staging plays or musical performances. It not only has a rich history of how the dream of actor Prithviraj Kapoor finally came true but is also a magnet of attraction for established theatre stalwarts, struggling newcomers and a deeply appreciative audience who consider the stage as sacred space. Ranadeep Bhattacharyya and Judhajit Bagchi therefore peep behind the curtains to know what exactly gives Prithvi Theatre its aesthetic flavour and how it has managed to keep the flag of live performances fluttering high.
Text and photographs by Ranadeep Bhattacharyya and Judhajit Bagchi
Photographs courtesy of Prithvi Theatre Archives and Shashi Kapoor's 'The Prithviwallahs'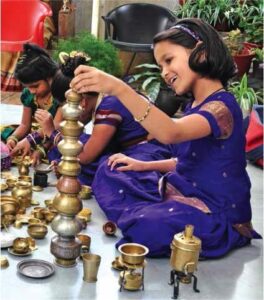 Bhatukali is an ancient lineage that harks back to a quintessential Maharashtrian way of living and culture. And it is precisely this that Vilas Karandikar,an enthusiastic curator of the Bhatukali, aims to preserve and pass on.
Text by Tania Kamath
Photographs by Shreekant Agashe, Sunil Gokarn and Prutha Kulkarni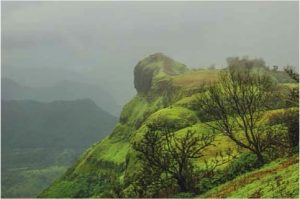 At any mention of some of the best hill-stations in India, the name of Mahabaleshwar is sure to crop up for the simple fact that it continues to offer to the tourist breathtaking views of hills and valleys carpeted in green along with a 'natural' ambience and invigorating weather – all of it coming together to drive away your city blues. Adding to this charming beauty of Mahabaleshwar is the adjoining hill-station of Panchgani, not to forget Tapola which is known as mini Kashmir. Mahabaleshwar is also home to strawberries, an indulgence you will relish and will want to repeat time and again. Khursheed Dinshaw takes you through a tour of these lovely hill-stations located so close to Pune and Mumbai.
Text by Khursheed Dinshaw
Photographs by Jyoti Rane and Sunil Gokarn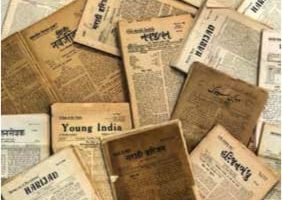 Gandhi Teerth in Jalgaon attracts people from far and wide not only as a treasure house of information and insights but also for its scenic setting and tranquil ambience.It aims to carry forward the legacy of Gandhiji's philosophy as solutions to contemporary issues facing the world today, and give the generation ahead the opportunity not just to learn about but to actually experience living the Gandhian way.
Text and photographs courtesy of Gandhi Teerth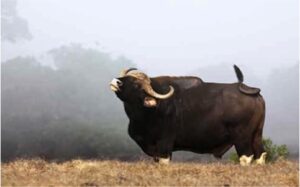 There is nothing to beat the thrill that you can derive out of walking along a pathway in a dense forest while anticipating the sighting of wild animals in their natural habitat or absorbing the fantastic and myriad range of colours that the area's flora may have to offer. To be able to absorb such a wonderful experience, you must head toward the Radhanagari Wildlife Sanctuary in Kolhapur district which offers all this and more, suggests G. Saiprakash.
Text by G. Saiprakash
Photographs by Raman Kulkarni, Vijay Hinge and G. Saiprakash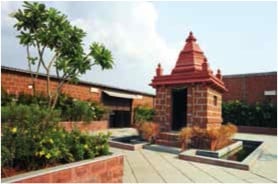 At the foothills of Sajjangad is a unique museum that recreates the many interesting moments from the life of Samarth Ramdas Swami who during his times exhorted the youth to follow the ideals of Lord Hanuman and build up both moral and physical courage to challenge the ills that plagued Indian society during those days. Ashutosh Bapat visits Samarth Darshan to know more about this unique structure and dwell upon what the saint had to say.
Text by Ashutosh Bapat
Photographs by Sachin Naik and Samarth Darshan
It's not the same as sitting in an aircraft and watching a canopy of clouds at a height of 40,000 feet or more. It's not the same as getting strapped to a hang glider and feeling like a bird. Here, it's a smooth ride at about 4,000 feet above the ground, leisurely taking in the unfolding scenario on earth below and letting a most heavenly sensation envelope you. Hot air ballooning is now the latest craze among those willing to side-step from the beaten track of just plain tourism and tryout something entirely new and refreshing.
Text and photographs by Sangram Pawar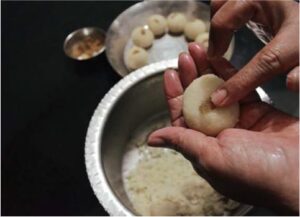 A peep into any Maharashtrian kitchen and one can be sure to find some kinds of ladoos stored on the kitchen shelf. Ladoos are ball shaped sweetmeats having great mythological significance and prepared as an offering in all rituals. Radhika Ghate shows you how to whip them up in your kitchen.
Text by Radhika Ghate
Photographs by Tanvi Kulkarni