Description
The very name Vidarbha conjures up images of forests and wildlife, spicy curries and oranges. Nagpur is the main centre from where you can explore the wonders of Vidarbha. Vidarbha is unique for many reasons, sharing its borders with Madhya Pradesh to the north, Chhattisgarh to the east, Telangana to the south and Marathwada and Khandesh regions of Maharashtra to the west. And as this issue of Maharashtra Unlimited will show you, the east of Maharashtra has as much to show and boast about as the west.
Several excavations in the Vidarbha region have yielded enough evidence to state that it has had a long and chequered history, starting right from the prehistoric age as Prof. Dr. Chandrashekhar Gupta explains.
India is one of the richest pre-historic rock-art centres in the world with hundreds of rock-art sites all over the country. Yet, surprisingly, no painted rock shelter was found in Maharashtra before 1998, until G K Mane and his team made a significant discovery at Nagargota in Vidarbha.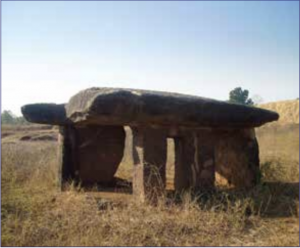 Believe it or not, the megalith builders of Vidarbha were pioneers in iron technology, the first monument builders, and were also the first horse riders in the state of Maharashtra. These innovative developments took place in Vidarbha during the first half of the first millennium BCE (700-500 BCE). Prakash Joshi talks about these builders who built monuments i.e. megaliths over the mortal remains of the dead.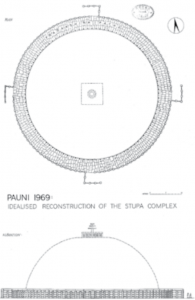 The landmark discoveryof the structural stupas at Pauni (Bhandara district) and Bhon (Buldhana district) has enhanced our understanding of the status of Hinayana Buddhism in the region of Vidarbha since Mauryan times. Prakash Joshi sheds light on this former 'missing link' between north and south India and the trade route which passed through this Buddhist centre down to Amaravati in Andhra Pradesh, acting as a channel through which Buddhist artistic and architectural traditions of the north (e.g. Bharhut and Sanchi) have been transmitted to the south.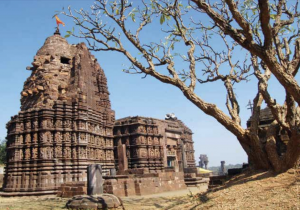 Maharashtra has hundreds of ancient and mediaeval temples spread across the state. Some of these are stark, bereft of any decoration while others, like Markandadeo, are rich with beautiful sculptures. A few of them belonging to the early medieval period are important because of their special features and Markandadeo stands with no parallel in all of Maharashtra.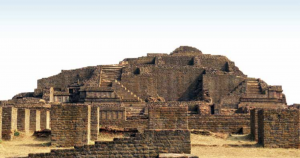 Vidarbha has been settled since prehistoric times. Today, in addition to remnants from that ancient era, it also has striking monuments left behind by the three major dynasties to have ruled there – namely the Vakatakas from 300-500 C.E., the Gonds from the 14th century C.E. to 17th century C.E., and the Bhonsales in the 18th and 19th centuries C.E. A P Jamkhedkar walks us through the architectural legacy of Vidarbha.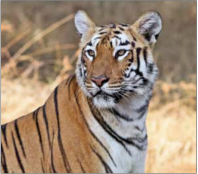 Think Vidarbha – think tiger forests. This is a picture that one gets today with a number of spectacular forests making a great green canvas. Nagpur happens to be the entry point of all these forests, making the 'Tiger Capital' name more appropriate than the zesty 'Orange city'.
There are more than 70 attractions in the city and its suburbs, plus 100 mines can be shown to visitors. In fact, as travel writers and photographers Anand and Madhura Katti discover, Nagpur is turning into a must visit destination for tourists because of its good connectivity by road, rail and air to all parts of India. Nagpur is also the base to go on tiger spotting trails through the many reserves in close proximity to the city.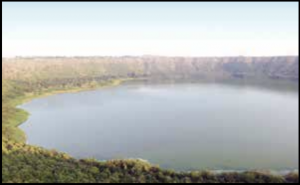 Explore 10 ways to visit this region through these 10 travel circuits that this feature proposes. Whether you want to visit a tiger reserve or temples or even a crater, each circuit has something unique to offer!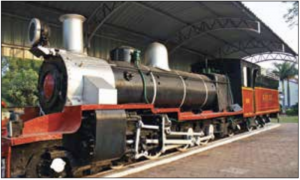 The Vidarbha region has a number of museums that have retained a link with India's heritage and history with exhibits that range from rocks and fossils to precious paintings and various items used by tribal communities. Sheshshayan Deshmukh lists the museums that you must visit while touring this region.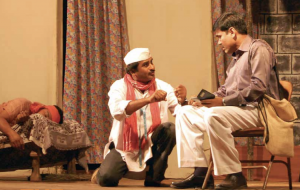 From the days when Zadipatti theatre meant presenting dramas on make-shift stages in small villages surrounded by forests to the commercial art form that it has now become, the shift has been no less than dramatic. Sadanand Borkar provides insights into a form of theatre that is unique to the land it took birth in.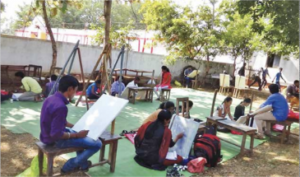 Nawargaon is so remote a village in the Chandrapur district that you would not expect to find anything there. Yet, surprisingly, it is famous for an art college that has gained even international acclaim due to the amazing creativity displayed by its students. This is the story of how that college came to be in the words of its founder, Sadanand Borkar.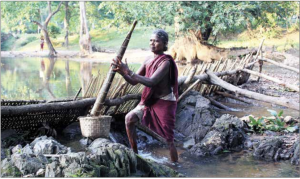 There are several tribal communities in Vidarbha, many of whom still retain their traditional lifestyle. The Gonds had evolved their own cultural practices in the process of their social formation, without much interaction with other cultures. Dr Shyam Koreti and photographer Shrikrishna Paranjpe give us a glimpse of some traditions of the Gond community.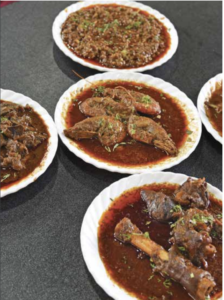 To lump together all of our state's delicacies under the generic title 'Maharashtrian cuisine' would be grave injustice to the sheer variety of regional cuisine. So, right up there among the mellowness of Malvani food to the kick of Kolhapuri rassas (curries) is the sizzle of Saoji cuisine of Nagpur and parts of East Vidarbha.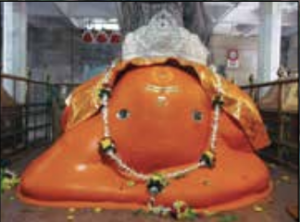 For devotees of Lord Ganesha, the elephant headed remover of obstacles, there are eight sites dedicated to his worship spread across Vidarbha, referred to as the Vidarbha Ashtavinayakas. Chandrashekhar Gupta provides a brief overview of these eight sites of pilgrimage in Vidarbha.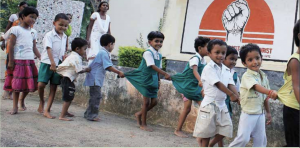 Anandwan. Hemalkasa. SEARCH. Sevagram. Hope, humanity and nation-building by different names, all of them. These organisations are united in the belief that dignity is the birth-right of all human beings, and service to fellow human being the very foundation of nation-building. Kalyani Sardesai reveals the depth of dedication shown by these organisations.